Kid Friendly Snacks for the Road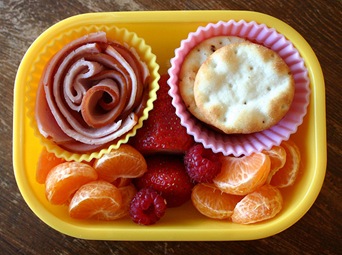 As we prepare to hit the road this week, I'm making my grocery list for our adventure. We like to make as few stops as possible, so that means we eat on the go most of the time. Snacks help pass the time and keep spirits happy too, so it's a WIN for everyone! 
Here's What Made Our Kid-Friendly Snacks for the Road Grocery List:
Bottled Water
Grapes
Cheese Sticks
Bananas
100% Juice Boxes
Baby Carrots
Dry Cereal
Apple Slices
Lightly Salted Cashews
Yogurt
Peanut Butter Crackers
Dried Fruit
Chewy Granola Bars
Animal Crackers
Mandarin Oranges
Sun Chips
What are YOUR favorite road trip munchies?