One of THE BEST Days of My Life…
I've been dreaming of taking the boys to the ocean since they were babies. I couldn't wait to see their toes get tickled by the ocean waves and dig in the "King of all Sandboxes". 
My dreams did not disappoint.
It was delightful.  My eyes filled with tears just watching their joy as they chased the waves.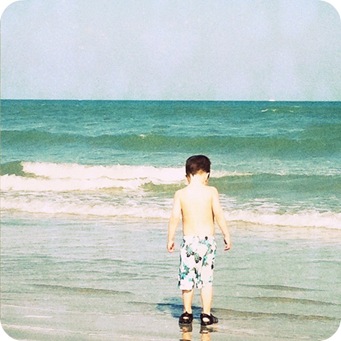 We weren't planning of driving to the ocean first thing. The swim trucks were buried deep in the truck on the van for a day later in the week, but as we crossed the state line, the sand and waves were calling our names.
This was an introduction worth going out of our way for …
Boys Meet the Ocean.
Ocean Meet Our Boys.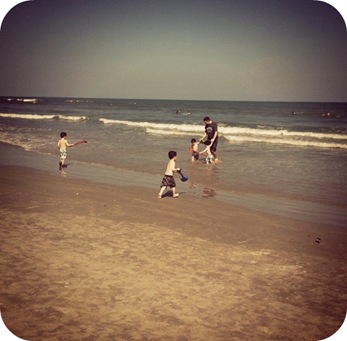 It was a short visit, but it was such a sweet one.
A memory that will not be forgotten.
A memory that will go down as one of the best days of my life.