Easter Blessings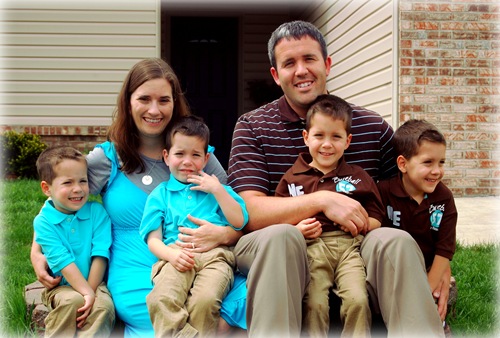 Hope you all had a blessed Easter weekend!  We had such a great time celebrating with our church family and both sides of our family throughout the weekend.  Each year I'm alive, Easter seems more full of meaning and LIFE!  I'm so thankful for Jesus and His dreadful death on the cross for my sins, His miraculous resurrection that conquered death, and the gift of eternal life through faith in Him.
I hope to celebrate it EVERY day with as much excitement and purpose as I did yesterday! 
Some Blessings from our Easter Weekend:
The Good Friday Pancake Breakfast with my family and spending the day with them.
The Good Friday Service at our church
The boys (finally) all learned to pedal their bikes without help. A truly great moment to see all four of them pedaling down the sidewalk!
Walking through the woods with my boys hunting for mushrooms. (Yes, we eat wild mushrooms – called morels and they are tasty!)
Seeing the boys get so excited about their new Bibles from their Sunday School teachers.
Spending Easter morning with our church family singing and celebrating!
Soaking up time with Brad's family in the afternoon – delicious beef and noodles, egg hunting, and seeing lots of family!
What were YOUR Easter blessings?
PS Bonus points if you can name the boys left to right! =)