Easter Traditions: Making Resurrection Rolls
You've probably heard of the "Empty Tomb" Resurrection Rolls, but have you tried them? They are easy for Easter holiday and a great way to incorporate the meaning into some hands-on-fun in the kitchen for your kids!  It's a sweet treat you'll want to make an Easter tradition!
4 Simple Ingredients for Resurrection Rolls:
Crescent Rolls
Melted Butter
Marshmallows (Large or Mini)
Cinnamon Sugar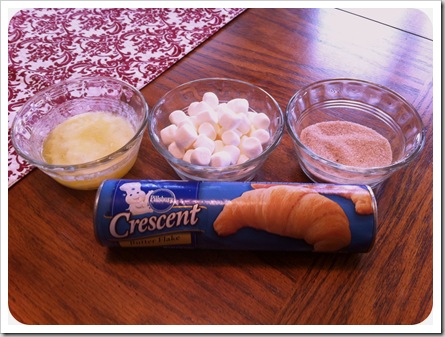 The recipe that has been passed around for years calls for large marshmallows, but we didn't have any in our pantry, so we substituted 3 mini marshmallows per crescent roll, which worked out just fine! Plus I read that the larger marshmallows tend to ooze out while baking, so this might be an easy solution.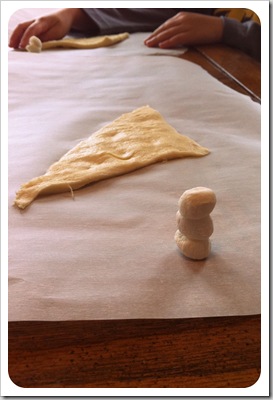 Instructions for Assembling and Baking Resurrection Rolls:
1. Preheat your oven as instructed on the crescent roll package.
2. While you are waiting for the oven to preheat, read John 19 about the sentence, crucifixion, death, and burial of Jesus.  (There is something about reading this account straight from the Bible, although I LOVE the Jesus Storybook Bible's*
version as well.)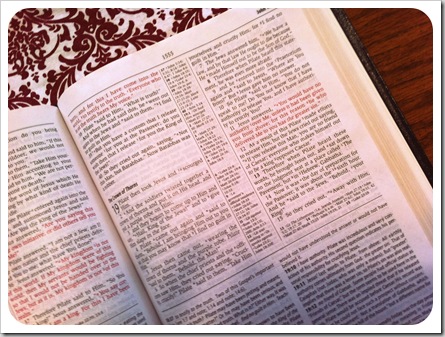 3. Unroll crescent rolls (which represents the burial linen cloths of Jesus) into 8 separate triangles.
4. Roll white marshmallow(s) (which represent the pure sinless body of Christ) in butter and cinnamon sugar (which represent the burial oils and spices). 
5. Wrap the cinnamon sugar covered marshmallow in the crescent roll, pinching the dough together. 
6. Place the rolls in the oven (which represents the tomb).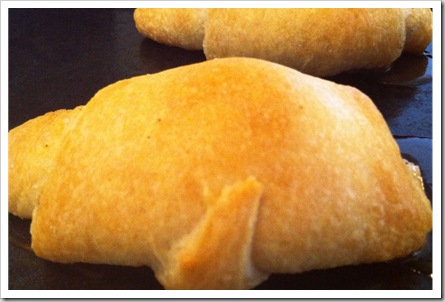 7. Bake as instructed on package.
8. While baking, read John 20:1-18 about the empty tomb and see if your kids can predict what will happen to the marshmallow.
9. Once the rolls have cooled, open to reveal the missing marshmallow.  Jesus has risen!  He's ALIVE!
10. Enjoy this sweet and savory treat and the meaning behind the cooking activity.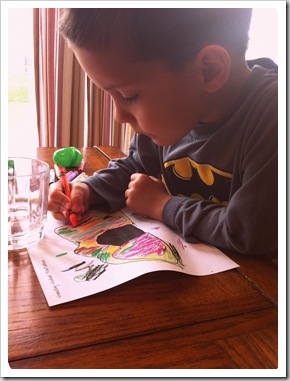 We followed up this activity by coloring this Easter empty tomb coloring page. Currently, Clark is dancing around the house singing "Easter has come!", so I think the activity was effective! =)
What kinds of activities do YOU do with your family for the Easter holiday?

* Indicates a link to Amazon.com Affiliate