Remembering the Magic: Our Top 10 Favorite Attractions at Magic Kingdom
Since our Butler Bulldogs fairytale story ended one game short of a national title, I decided to drown my misery in remembering the magic from our recent trip to Walt Disney World. (Still extremely proud to be a Bulldog! What an awesome tournament run!)
We had a truly special time as a family on vacation – from the beach, to time with family, to the magic of Walt Disney World.  Memories to last a lifetime! 
Today I thought I would share ten of our favorite things about Magic Kingdom, our favorite Walt Disney World theme park.  It's classic, whimsical, and pure happiness.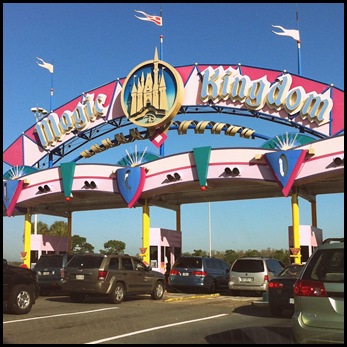 Our Top 10 Favorite Attractions at Magic Kingdom:
1.Dumbo the Flying Elephant (Fantasyland) – Don't let this simplistic ride fool you, it's beautiful fun for young and old.  There's something about that cute elephant and soaring above the park! Fantasyland is undergoing a major expansion currently and I can't wait to see what else Disney has up their sleeves!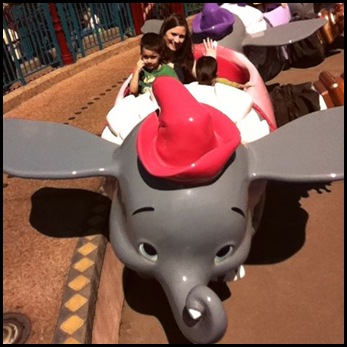 2. Cinderella's Castle (You Can't Miss It) – It's truly breathtaking. I get giddy when I turn the corner on Main Street and get my first look at the castle. Day or night, I never get tired of gazing at it's magic. Did I mention that some of my good friends won an overnight stay in the castle during the Disney Social Media Moms Conference?  No, I wouldn't joke about such a thing!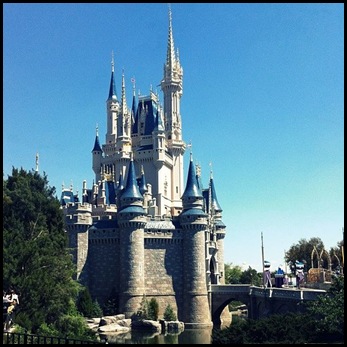 3. Parades (Main Street) – There are multiple opportunities each day to see all the characters up close during the Main Street Parades.  By the way, I'm not ashamed to admit that I still wave at the Disney Princesses like a five year old.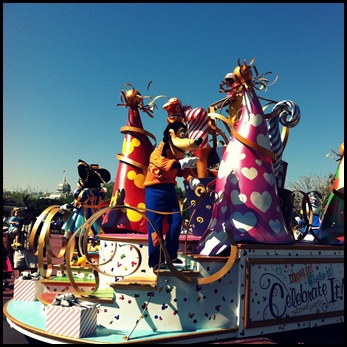 4. Transportation – Our boys love the transportation to the park almost as much as the rides inside the park. The monorail is by far our favorite, but the ferries, and even the buses have that extra special Disney touch.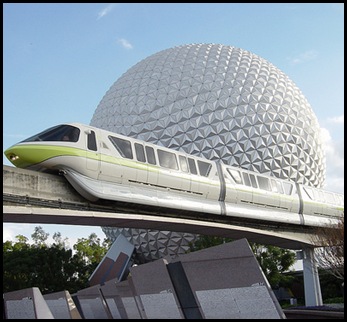 5. Small World (Fantasyland) – Absolutely worth the lines and singing the song in your head for the week!  Don't leave Magic Kingdom without at least one boat ride on Small World.  It's a beautiful showcase of our world and its people.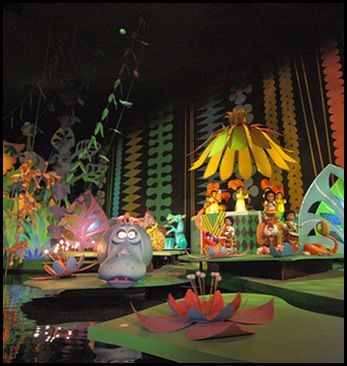 6. Big Kid Rides (Tomorrowland, Frontierland, Adventureland) – Brad's parents came down on the end of our trip, which enabled Brad and I to have a few late hours at Magic Kingdom just the two of us. There are several thrills for the bigger kids which include: Splash Mountain, Space Mountain, Big Thunder Mountain Railroad, Pirates of the Caribbean®, and more. We had an absolute blast!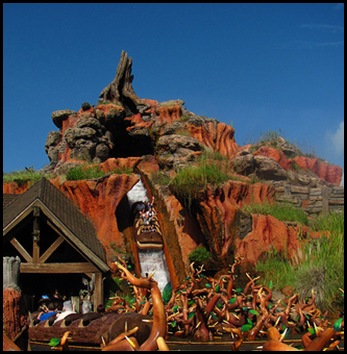 7. Food (Main Street, Liberty Square, and more) – Don't expect the typical theme park food from Disney.  It goes beyond expectation in presentation and quality.  Some of our favorite eats include: Mickey Mouse Waffles and Funnel Cakes from Sleepy Hollow, Fish and Chips from Columbia Harbor House, and Breakfast Croissants from the Main Street Bakery.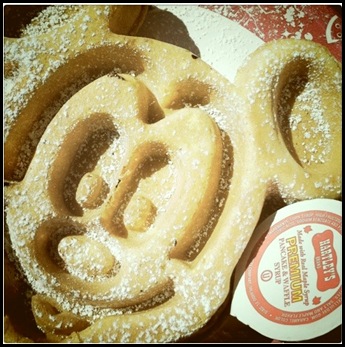 8. Prince Charming Regal Carrousel (Fantasyland) -  A classic and delightful winner for all ages! You'll be smiling the entire ride.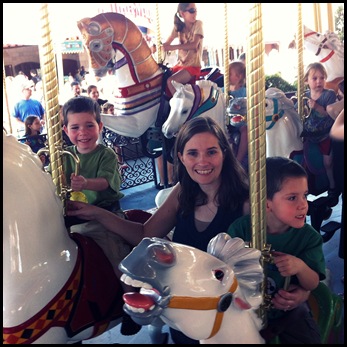 9. Wishes Nighttime Spectacular (Cinderella's Castle) – It's more than just a fireworks show it's a magical experience.  The beauty of the castle lights, the music, and the massive fireworks display will leave you speechless.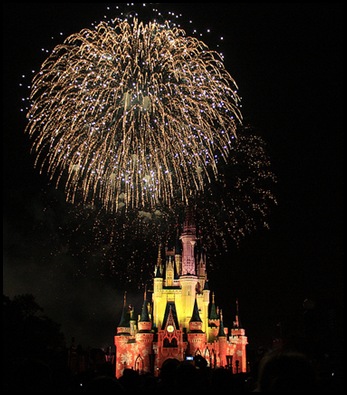 10. Character Greetings – Meeting a Disney character in person really makes the movies come to life for your children!  It's such a joy to watch them hug their favorite characters and then talk about the experience weeks later. Magic Kingdom has multiple places to make these dreams reality.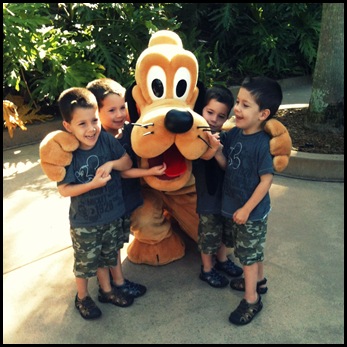 YOUR TURN!  What's YOUR favorite thing about The Magic Kingdom?  Did yours make my Top Ten list?  Memories are for sharing!

Reminder: Our family was invited to Walt Disney World as part of the Disney Social Media Moms Conference.  We were offered a generously discounted stay with park tickets as a participant, but were not required to post or promote Disney in any way. (We just love them too much not to!)
This post is linked to Oh Amanda's Top Ten Tuesday