The Frantic Fours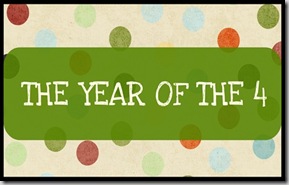 It seems like lately I'm behind on EVERYTHING.  Laundry, work commitments, email, cleaning the bathrooms, sorting clothes, meal planning… YOU NAME IT!
It's been a little "Frantic" around here since the boys turned four.  Yes, they play better than ever.  Yes, they are more independent than ever. Yes, in many ways it's easier than the early days with quadruplets.
However, their energy level and their volume is BIGGER than ever!  They can go. And go. And go.
If only we could bottle up some of that never-ending supply of energy, right? We'd all be rolling in the money. =)
Here's a one minute sample of the frantic activity that fills our home on an hourly basis:  (Please excuse the vertical video – still getting used to my phone, but you'll definitely get the picture.)  
I probably just wore you out from watching!  Naps on me this afternoon! (You're very welcome.)