Ultimate Blog Party 2011 + Giveaway

There's a party going on this week in the ole blogoverse! The Ultimate Blog Party is hosted by 5 Minutes for Mom and is an opportunity for bloggers to meet and mingle with one another.  I've had the opportunity to get to know Janice and Susan over the last two years, and they truly have a heart for building community!  Thanks girls, for hosting this mega-soiree! 
If you're stopping in for the first time, here's a little diddy about 4tunate…
4tunate was created when we found out that our triplet pregnancy was actually a QUAD pregnancy.  (Talk about a day we'll never forget!) Our blog saved us from making multiple phone calls to extended family and friends about our specific prayer requests and updates on our high-risk pregnancy.

Since our miracles have been born it's "multiplied" into even more: traveling with kids, frugal fun, family-friendly food, my journey of faith, rewinds on our days with infertility and the uncertainties of the NICU, and our everyday adventures.
Be sure to introduce yourself and your blog (if you have one) in the comment section of this post. You can also check out last year's UBP post where I have a video introduction to our family. And if you would like to follow our adventures feel free to subscribe to our feed and/or follow me on twitter. There's even a 4tunate Facebook Page, if you are so inclined. =)
For those of you who hang with us here at 4tunate day in and day out, can I take another opportunity to say "THANK YOU"??!!!!  YOU make this blog.  YOU have been our support, our encouragement, our humor, our FRIENDS.  We are truly blessed by YOU! 
Now, what's a party without a good PARTY FAVOR, right?
As part of today's party, I want to introduce you to some of my favorite bloggy frirends! There are 10 of us who each have a word photo included in their post. These words make up a sentence. We will each link you up to the girl who has the next word in the sentence—but keep in mind that I might not have the first word in the sentence! Here's my part: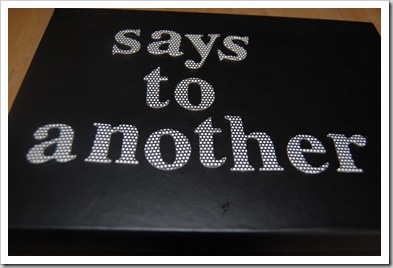 Once you have the sentence, e-mail it to sisterchickies@gmail.com with "UBP11? in the subject line. Each person with the correct sentence will be in a drawing to win a $100 Target gift card! (Who wouldn't love $100 to spend at Tar-jay?) The winner will be announced on all of our blogs on April 11 and the winner will be e-mailed. The winner has 48 hours to respond or we'll pick someone else.
Now hop on over to Staci's blog Simply Staci for your next clue!
Party On, Friends!