A Sweet Mother's Day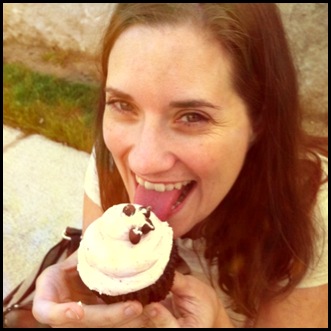 Hope you had a wonderfully sweet Mother's Day weekend!  Mine was as sweet as this Chocolate Cupcake with Raspberry Butter Cream frosting that I had on my date over the weekend.  A great weekend with those I love.
There are several things to catch up on after a bit of a whirlwind couple of days, but I must admit the gorgeous sunshine has been a wonderful distraction this morning!
I have to give a shout out to Brad, who completed his SECOND 1/2 marathon on Saturday, in the Indianapolis 500 Festival Mini Marathon in barely over 2 hours. Two hours, 2 minutes, and 6 seconds to be exact.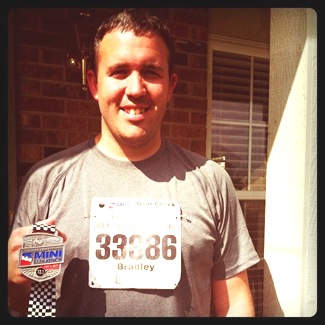 We cheered him on from home with a  breakfast picnic in our pajamas.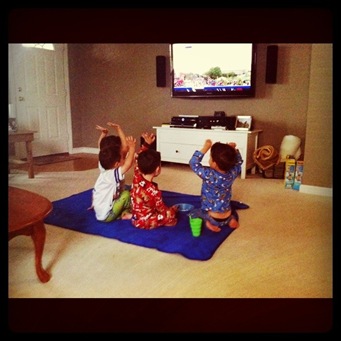 They cheered on their daddy (even though all we could see was a swarm of thousands of runners) for over an hour, as if he could truly hear them and needed their encouragement.  So sweet.
This was followed by a 20 minute competitive race around our house. Hilarious.
No matter the obstacles we face, or the not-so perfect moments, we really are living the sweet life.
So incredibly thankful for the blessing of family and the opportunity of motherhood, but not forgetting those who struggle with this holiday tremendously after a loss of miscarriage or death or those facing the pain of infertility, which too often go unspoken on Mother's Day.
Blessings to you all!