I'm Already Torn.
I've hesitated to write this post.  I feel torn about being torn, and how to describe this personal struggle. Even now there is a lump in my throat as I begin to jot down my thoughts.  However, this IS my reality, regardless of how this post is interpreted.  My heart behind blogging has been connecting with others and encouraging those in similar situations – so perhaps this will help someone someday experiencing similar circumstances by sharing my personal journey.
In an effort to not complain or draw attention to myself, there's something I haven't told you, or really hardly anyone.  Honestly only Brad can begin to grasp the enormity these last 3 years+ have been on my body. 
My battle happens to be a physical one.  It's more than the exhaustion of keeping up with 4 boys, and trying to balance life's responsibilities.  There is an incredible amount of pain that haunts my daily life.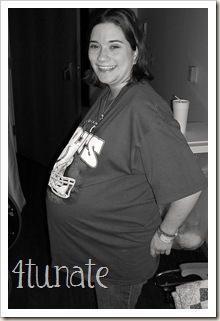 When I delivered my boys at 32 weeks, I knew my body would never look or probably feel the same.  However, I did not anticipate a life of discouraging pain and missing out on the full potential of motherhood.  My 5'2 frame took on an incredible load, and it withstood so much more than we could have imagined.  I endured two major surgeries, my ribs were misplaced, my pelvic frame was shifted, muscles were torn, and my skin was stretched to its limit so much that it bled. 
But the gain?  So incredibly worth it. 
We took four preemie miracles home from the NICU and four years later they bring more joy to my life than I could possibly imagine. 
Would I do it all again for their lives?  In an instant!
However, I constantly deal with the side effects of what my body went through on their behalf.  Emotionally I deal with wishing I could do so many things as a mom, that my body will not allow. Because of the way my body was forced to stretch and adapt to the extremes of a quad pregnancy, my core abdominal muscles have been severely separated, thus giving very little support or strength. Without functional core muscles, my back has been forced to take on the weight and stress of life. 
It might not sound like that significant of an issue but let me walk you through a glimpse of my morning to give you an idea of the impact it has made:
Getting out of bed – My muscles ache and are stiff from laying. I dread moving.
I head straight to the shower or bathtub to get some relief with the hot water soaking my tight muscles.
The boys are up and I wince in pain as I dress them for the day. Tugging on a pair of pants, stretching on a sock, bending over to pick up dirty laundry – every move is noticeably painful.
I begin to fix them breakfast and cannot take out the trash bag that is full in fear that my back would give out for the day.
Breakfast clean up goes slowly as I experience constant pain in the mundane mindless tasks of wiping the table and sweeping the floor.  My back is screaming for me to sit down and it's only 9am.
I fight back tears as I unload things from the washing machine to the dryer.
In effort to be a "fun" mom after breakfast is cleaned up, I  sit down to play a game of Chutes and Ladders on the floor. I become impatient from the pain, and I just want it to be over, rather than enjoy the moment.
I lay on my stomach for 20 minutes unable to do anything, because of the pain from sitting on the floor for a 1/2 hour.  I feel discouraged that this pain will most likely accompany  me the remainder of the day, just for playing a simple game on the floor.
It's 10:30 am and my body feels spent, but I know I must persevere so that Brad can work and fulfill our financial responsibilities.
There are bigger things that I'm missing out on than these daily tasks; It's the moments of motherhood that I'm missing that hurt me the most: I can't push my boys on the swing, I can't lift them up easily to squeeze them and tell them I love them, I cannot give them a bath, I struggle to even tuck them in at night, I can't hold them up to show them the baby birds chirping in the nest, I have to lay on the couch and miss their squeals as they play in the sprinkler with daddy, or even miss days altogether because I cannot function (which as you can imagine effects us financially).
Blogging has become a coping strategy for the pain.  When I'm forced to rest, I've been at least been able to blog some of our fondest memories and post pictures we've treasured. 
It's difficult, but I don't mean to throw a pity part for myself – I have been given SO MUCH.  I have been blessed more than I could ask or imagine.  And I know that many of you deal with so much MORE.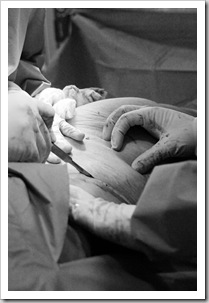 After 3 years of trying to heal and cope with the pain through various treatments, physical therapy, and doctors visits I will be having surgery next Thursday. I will be having a complete abdominoplasty to reconstruct my severely separated abdominal wall, with hopes that the new support and strength will significantly lessen or rid my daily battle with pain.  In addition, this should protect my body from any long term back injuries.
It's not an easy road ahead.  It's one of the most intense surgeries and recoveries out there, just ask my quad mama friend, Gen, who is currently recovering from this procedure. I would love to be able to enjoy motherhood more, and close this chapter on the quad pregnancy for good.
I'm hopeful that putting my body back together will do just that. As always, your prayers and encouragement are much appreciated for the surgery and the difficult 6-8 week recovery ahead.
May God use this to glorify Him, and to strengthen our faith and dependence on Him!