Spring Adventures
It's spring in Indiana, my favorite time of the year.  After an unusually cold and snowy winter, it was really refreshing to see the flowers, leaves, and warmth of spring emerge.  The spring always brings a flurry of new activity with it.  Gardening, mowing, fertilizing, and cleaning are typical for most of us.  At our house, there is another slightly more unusual activity that starts in mid-April, morel mushroom hunting.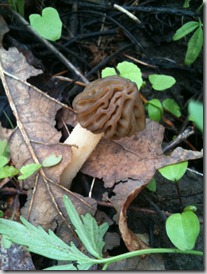 Ever seen one of these?  In the Midwest (and I believe some other areas of the country) there is a delicacy that grows spontaneously for a few weeks in the spring.  They come in a small variety of shapes and colors, but are all VERY good to eat.  My dad and I spent many hours each year when I was young searching for these, which built some amazing father/son memories that I will always treasure.
What could be a whole lot better for a little boy after being cooped up in the house for months on end?  Our boys LOVED being in the forest and although they lost interest quickly in searching for morels, the "adventure" was a great start for them.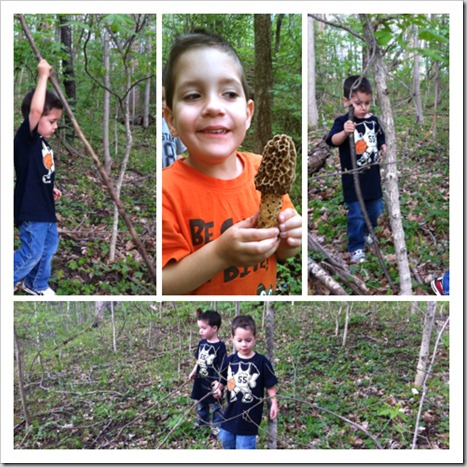 I think it is so good for our kids to get out in nature whenever possible.  It is amazing to watch them light up with the excitement of discovery and  adventure.  There are no amount of science books or movies that could teach them so much, so quickly. 
What are your favorite spring activities?  Anyone else out there hunt morels?
Brad