These Are The Adventures Boys Are Made Of…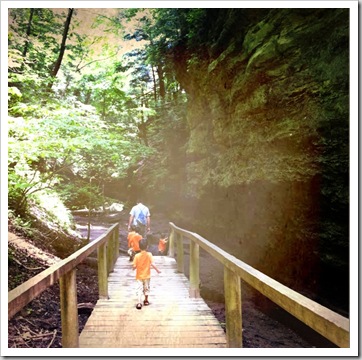 We took the boys for their first adventure to Turkey Run State Park. (Our old stomping grounds from our high school sweetheart days.)  I LOVE this park and being surrounded by God's incredible creation, and couldn't wait to share it with my boys.
Our day started with a picnic lunch on a picnic table large enough for the Duggar family.  From there we checked out the Nature Center's snakes, turtles, honeybees, and the wildlife viewing area where we could watch squirrels, chipmunks, and birds eating and interacting. You would have thought we had taken the boys to the San Diego Zoo.  They were so fascinated and excited.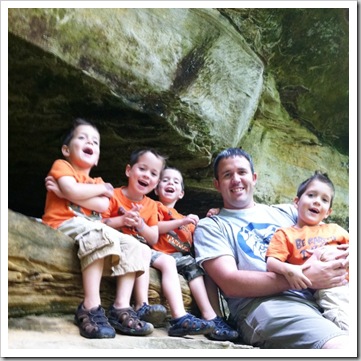 Next, we followed a trail into a canyon and climbed some rocks. Total Big Boy Stuff.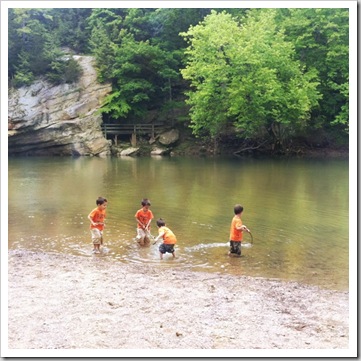 Followed by some rock throwing, splashing, and wading in Sugar Creek.
My Little Swamp Monsters… (Left to Right: Henry, Clark, Brooks, and Isaac)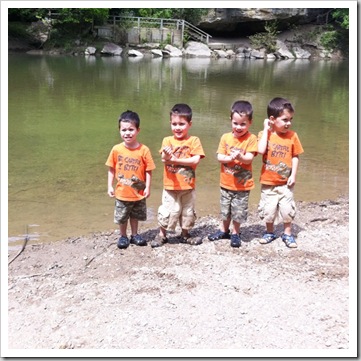 They soaked it up… literally. And so did I.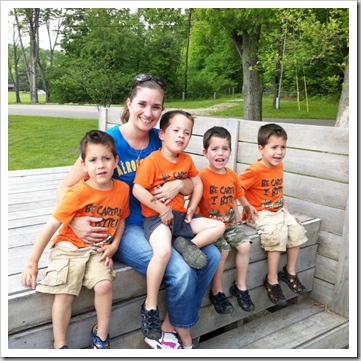 Before we left the park, we checked out the stables and were able to pet a few of the gorgeous horses.
Such gentle and amazing animals!  Maybe next time we'll be able to take a ride. 
Summer is just around the corner, and hopefully it holds a few more incredible adventures and memories as sweet as this one.
I'm curious, what's YOUR favorite State Park or place to experience nature?