Abdominoplasty Recovery: Week 2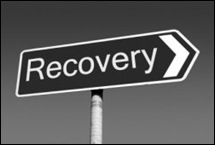 In several ways Week 2 of recovery from my abdominoplasty was harder than the first week.  I had high expectations that I could beat the norms. (Overachiever Wannabe) After all, my abdomen had already been through two major surgeries.  My pride got shot down this week as I tried to tough it out.  I suffered with a lot of secondary issues that made my recovery progress very difficult. Instead of making forward progress, I took several steps backward. Note: Vomiting with a hip to hip incision and tummy full of stitches and staples is not advised. 
Each and every day has been a challenge. I'm trying to focus simply on that day and staying positive that this is TEMPORARY. I didn't expect to struggle with fear during this recovery, but it's been an obstacle as well. 
I have so much to be thankful for and I'm choosing to focus on these things throughout the day.  God has once again provided for our needs during this time. Brad has been able to work while the boys have played with a friend or family member, we've had several meals brought in that have been delicious, and did I mention that I have a laundry fairy?  So incredibly blessed.
Hopefully Week 3 will be my turning point! I'm so ready to have this all behind me!
Have a great weekend, Friends!