Life.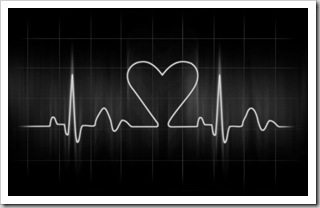 My Friday night and early hours of Saturday morning were spent in the ER with very scary and unsettling symptoms. Brad and the boys returned from some dear friends house Friday evening to find me on the couch feeling down right awful.  I felt out of body, dizzy, tingly, nauseated, my chest was tight, and I was disoriented.  As the hour continued I felt continually worse.  I felt as if I would loose consciousness at any moment and I was fighting panic.
Nothing explained my symptoms – I hadn't taken any new medications in the last 24 hours, I wasn't running a fever… My body just felt like it was on shut down mode, and I was completely out of control.
I asked Brad to call someone over to watch the boys and to call an ambulance.  I wanted to know my vitals before Brad took off with me in route to the hospital.  I was relieved to find out that my oxygen, BP, and heart rate were within normal limits, even though I felt like I was struggling for each breath. 
The ER was a blur. They ran several tests, started an IV, completed an EKG, and gave me valium for the symptoms. I then went to get a chest CT to check for blood clots and blew 2 IVs. All the while, I was still filled with fear, even though I knew that I was in great hands. The ER doc and my nurse at St. Vincent Carmel were WONDERFUL – compassionate, thorough, and on it.
As we awaited the results of multiple tests, I fumbled to put my thoughts into a prayer. The Author and Sustainer of life already knew my results – this was not a shock or surprise to Him.  My every breath is timed and orchestrated through Him, yet how often I forget His sovereignty over my life!
Praise Him, everything came back normal.  Although that didn't explain my scary symptoms, I was so overjoyed that I was not facing something life-threatening.  The only explanation they could reason was a drug reaction to some anti-nausea meds I had taken the day before, most likely in combination with the trauma my body had endured the past couple of weeks.
I cried tears of joy and my nurse praised God and celebrated the good results with us.
This recovery isn't going as I had "planned", but it has had a valuable impact in my walk with Christ. He is showing me daily that He is enough, He is in control, He is my strength, and His grace is sufficient.
Your grace is sufficient for me
Your strength is made perfect
When I am weak
And all that I cling to
I lay at Your feet
Your grace is sufficient for me. ~ Shane and Shane