All American Boys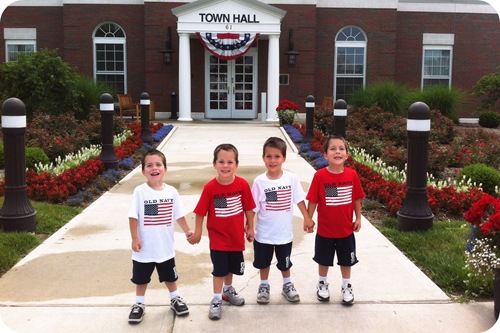 Hope you had a wonderful festive 4th of July weekend!  Ours was festive and FULL with our All-American Boys!  I was actually able to get out and enjoy some family time – which was so welcomed!  I have my almost 6 week post op appointment today, so it should only get better from here! 
I have a TON of pictures from over the weekend – parade, fireworks, food, family gatherings, and water fights, so I'll post more soon.
Don't forget about the incredible $100 Gilt Children Giveaway that's ending soon!
And if you didn't see the quads singing "God Bless the USA" over the weekend, you'll get a smile out of it!
God Bless!