Our "Four"th of July Weekend
It's a picture heavy post, and it's a week late, but I don't think you'll mind… Fourth of July was SO MUCH FUN this year (even though I was only about 60%ish recovered).  We spread it out over the entire weekend and were able to make our rounds to see both sides of the family. Here's the weekend breakdown in pictures and a few subtitles:
Friday:
Friday started with a BANG, as we had a small (and I mean small like a few Roman Candles, a fountain, and a couple of Saturn Missiles) fireworks show in the backyard, after the boys devoured a Funnel Cake at our local carnival.  The boys are still a little sensitive to loud noises, but they no longer are fearful of them.
It's soooooooo nice to be a family again!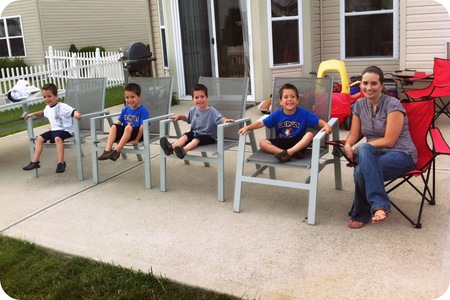 SATURDAY:
Saturday I was feeling well enough to make my first little road trip to Southern Indiana to Brad's sister and brother in-law's house to cook out with family and watch the boys have water fights. (A convenient time to only be a spectator!)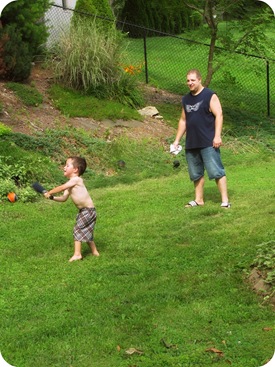 Of course our little athlete, Isaac, would much rather play sports over getting wet with his bros, if someone is willing to play with him. But that didn't stop the other three (or Aunt Kristy)!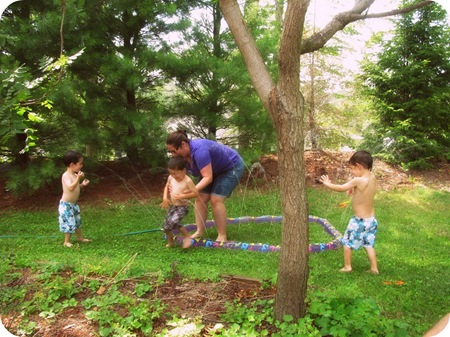 Water Balloons, Sprinklers, and Good Old Fashioned Plastic Containers Filled with Water = Great 4th of July Memories!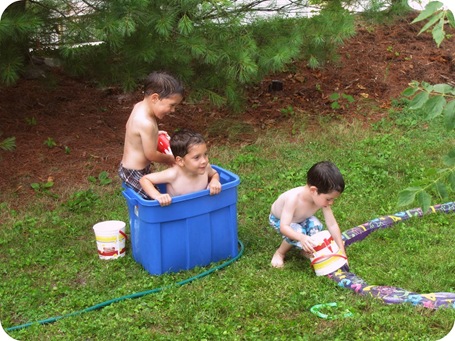 Bravo, on the ribs, Ryan! Bravo!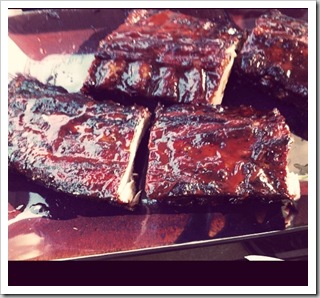 The Goobers thought the Ladder Balls worked better as headphones.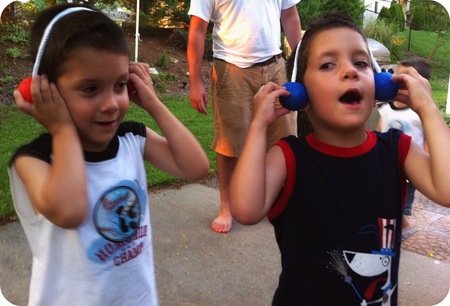 The boys enjoyed the firework show so much the night before, we decided to stay late enough for some more Chinese magic.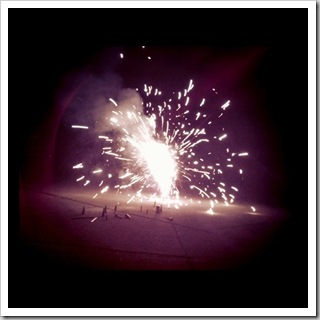 Monday:
As tradition would predict, our 4th of July Parade started out rainy…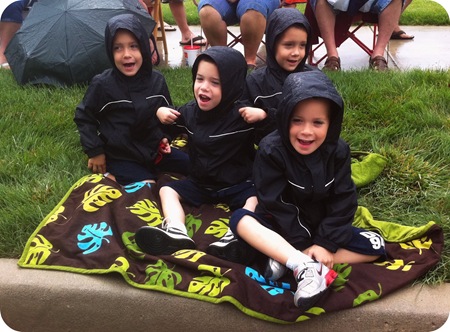 But the sun came out just in time!
We were able to meet up with a family we met at last year's parade, The LeFebvre's. We've been blessed by their family of 7 and thankful for their kindred spirits!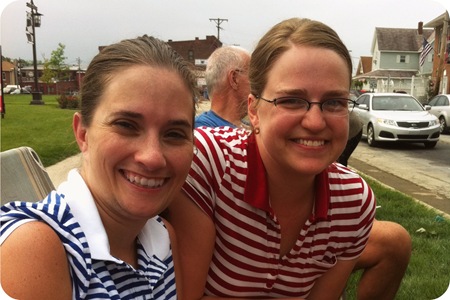 Our future politicians! (Henry, Isaac, Brooks, and Clark)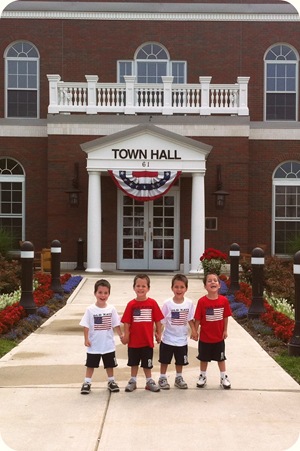 After the parade, we traveled to Covington to be with my family for the afternoon.  On the 4th, flying the flag on your sun visor is a MUST! =)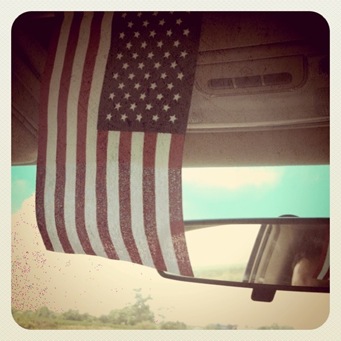 My parent's backyard held so many memories for me, it's so FUN to see my boys making memories of their own here!
"Covington Grandma" gives THE BEST pep talks!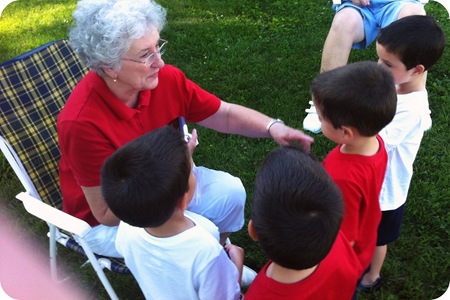 Checking out the fighter plane at the VFW before heading back home with Aunt Sandy to see the BIG town fireworks.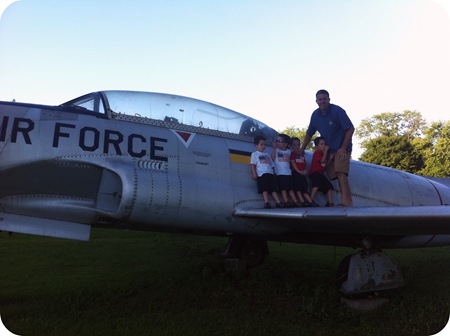 Overall, it was a fantastic holiday with these sweet brothers! So thankful they have the opportunity to grow up in this "Land that I Love"!