A "Wheely" Fun Bike Ride for Six on the Indy Canal
How does a family of six ride one bike? 
In style via a surrey, of course!   We recently rented this set of wheels from Wheel Fun Rentals at White Water State Park and leisurely explored the canal downtown Indy.  We weren't sure if we could squeeze every one in to a single surrey, but we actually fit rather comfortably. (Which meant less weight to pedal!)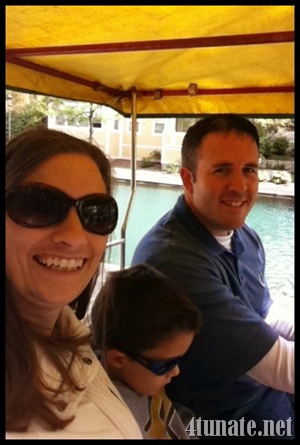 Brad took the driver's side, while I took the passenger set of pedals, and one munchkin sat in the middle.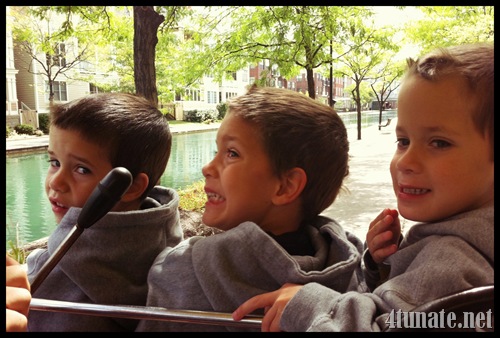 The other three sat in the front basket and "directed traffic", which entailed ringing the bell and pointing out ducks, goldfish, and other highlights along the way.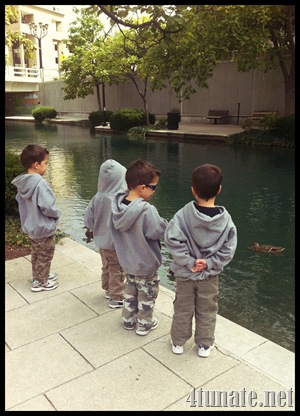 We got out every now and then to rotate positions and give our legs (our other sets of quads) a break!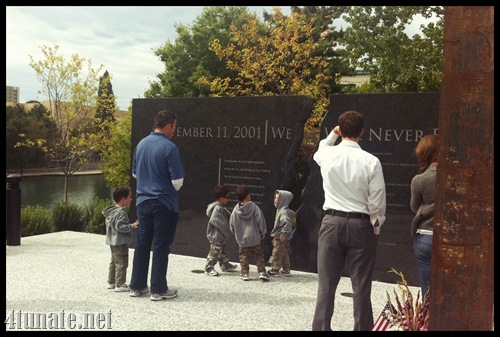 We also checked out the new Project 9/11 Memorial which is a beautiful tribute.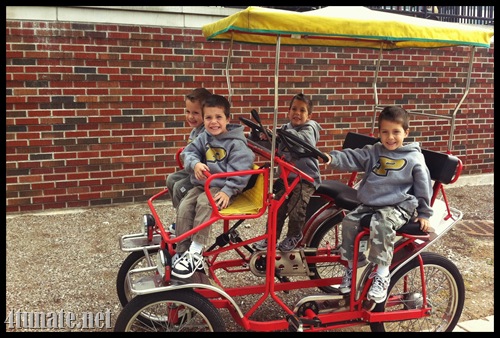 We're looking forward to when these handsome fellows are tall enough to pedal, but it made for some great exercise and wonderful entertainment for all!