Meet the Newest Set of Twins in Our Family: The Whirlpool Duets
Twins run in our family. Even in our appliances.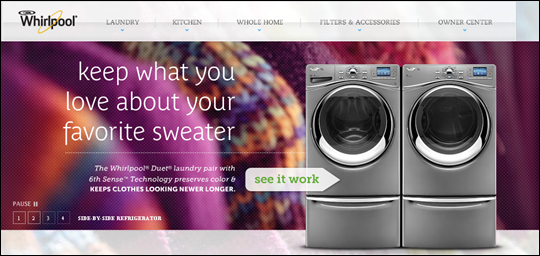 The shock of having two sets of twins on the same day is wearing off, however we're still floored by this double blessing. I received an application during my surgery recovery that snapped me out of my drug induced fog – an opportunity to apply for a test drive opportunity for Whirlpool. I submitted the application along with hundreds of other well-qualified bloggers, and was so humbled and to the moon excited to be chosen for this Whirlpool Test Drive Program. 
I'll be teaming up with Whirlpool and Mom Central in the next couple of months, giving my feedback (and yours), as well as promoting the things I love about my new washer and dryer set.
Let me introduce you to our two new bundles of joy! (Who would have thought I could have so much love for laundry!)
We painted and tiled a new space just perfect for them…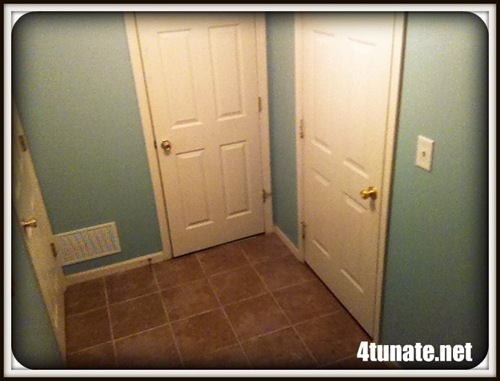 And then anxiously awaited their delivery day…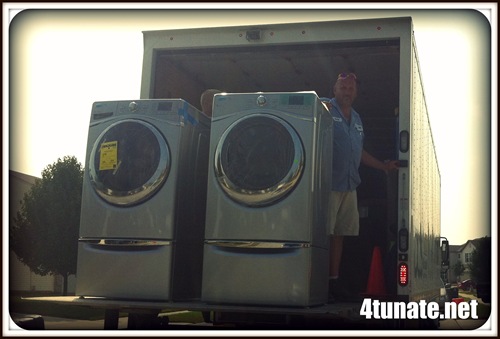 And then we gathered around and stared at them with awe and pure amazement…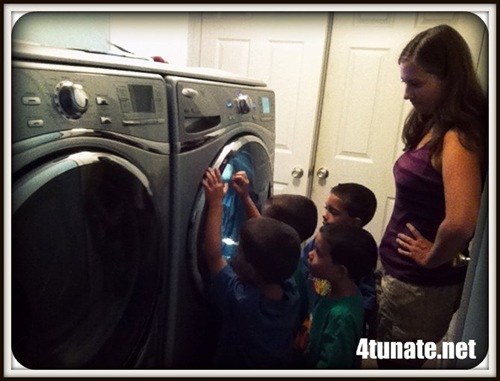 I loved them at first site, but my love has grown for them with every fresh load of laundry. Not only are they pretty to look like, they are brilliant too! 
Need Stain Assistance or Advice?  There's an app for that!
Need your wet clothes to stay fresh while you're away (or fast asleep)?  There's a Fan Fresh Feature that will do just that!
Want your jeans or towels to be dry in one cycle?  It's sensors tell it just how long to dry without wasting energy or your dollars.
Need your laundry folded and put away in a blink of an eye?  Well, we can all keep dreaming, can't we?
My favorite feature so far has been the Precise Dispense for the laundry detergent.  You fill your liquid laundry detergent to the line, and it washes load after load with the precise amount of detergent needed per wash without you having to refill it! Genius, I tell ya!
How about YOU?  What's a "Must Have" Feature for your Washer and Dryer?  Even if you're just dreaming…  I'm listening, and so is Whirlpool!
(In case it needs repeating, I wrote this review while participating in a test-drive campaign by Mom Central Consulting on behalf of Whirlpool and received a complimentary Whirlpool Duet washer and dryer to facilitate my review. Whoohoo!)