Confessions of a Costco Junkie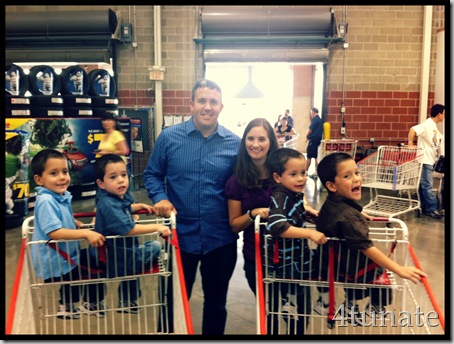 As you probably are aware, we are Costco Junkies… Costco Connoisseurs, Costcoaholics.  Take your pick.
Sometimes we are a two cart family.  Other times we travel by flat bed.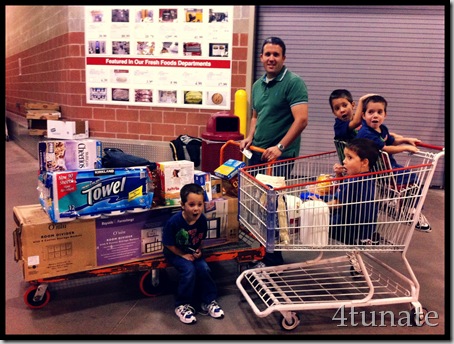 For us it's just a no brainer:  Extra Large Carts (that contain 4 kids comfortably), Great Meat/Produce/Staples Selection, Samples, Toy Aisles, and Gadgets Galore.  It's nice to have a grocery experience that's fun for the whole family.

During the month of October, Costco is celebrating National Pork Month, with special offers each week.  This week the Kirkland Signature Boneless Sirloin Tip Roast is $2 off, making it under $1.75 a pound!  Not only is it budget friendly; It's a healthy option, with 0 grams of saturated fat, and it's low in sodium too. Mine came in a pack of 4.  I'll be fixing two this week, and freezing 2 for later.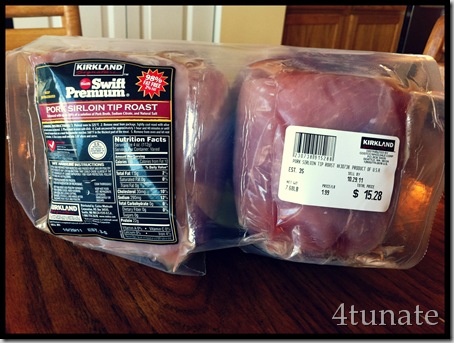 I wasn't quite sure what to do with this cut of meat, but I discovered that you treat it like you would a beef roast, so the possibilities are endless.  I found some great ideas on Costco's "In the Warehouse" for preparing this featured cut of pork as well. Another great resource for cooking pork is PorkBeInspired.com, which provides a wealth of recipes and how to cook specific cuts of pork.
***Check later this week and I'll reveal my recipe that I'm making with my Pork Sirloin Tip Roast in the crock pot along with a giveaway of $25 in Costco Cash for one of my readers!***
I'm curious, how do YOU fix your pork?
Special thanks to The Motherhood, Costco, and The National Pork Board for sponsoring my efforts during National Pork Month!