5 Ways to Put Thankfulness Into Written Words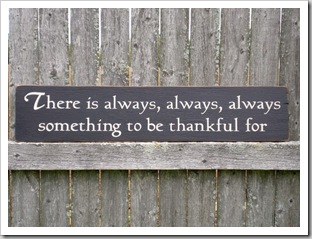 Sometimes we forget what a great exercise it is to put our thankfulness into written form.  We brush it off as elementary or redundant, and miss the opportunity to take in the moment and see the beauty of our current state.
Even in difficulty there is ALWAYS something to give thanks for. ALWAYS.
I never kept a gratitude journal until I read Ann's One Thousand Gifts: A Dare to Live Fully Right Where You Are
, and started to see the beauty in the overlooked, yet glorious blessings in my life. Sure, I was grateful for my family, my church, my home, my health… but I often missed the mundane and "ordinary" blessings of living. I didn't have to take in a sunset from Mt. Everest to find it – it was right in front of me.
My cool sheets and blanket that swallowed me after a long day of mothering.

The taste of pumpkin, nutmeg, and cinnamon.

The sweet encouraging voice of my mother.

A hug shared at a funeral.

The provision of funds to pay our bills.

A laugh from my son that was absolutely contagious.

A glorious sunset after a cool autumn day.
These are the things I often miss, until I start writing them down. "Count your many blessings, name them one by one, count your many blessings see what God has done!"
Here are some ways to write down your thankfulness this Thanksgiving or any season:
1. There's still time to make a Thankful Tree like this one from Under the Sycamore. Love the beautiful simplicity!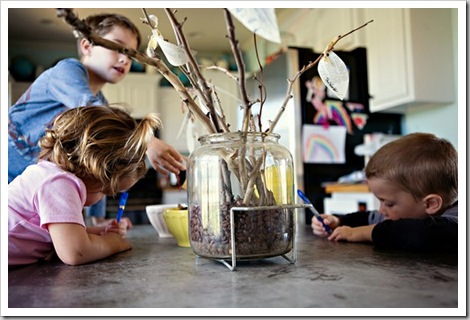 2. This Thanksgiving family tablecloth tradition at From Glitter to Gumdrops is so inspiring! I love how a king sized white sheet becomes a cherished keepsake.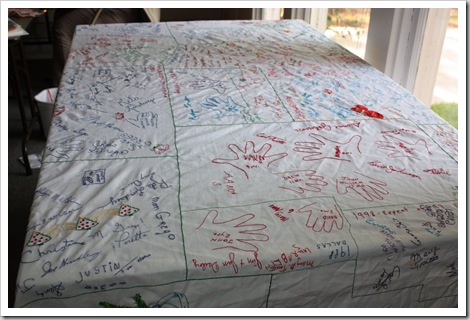 3. This "I Am Thankful For" Paper Chain Printable from Silverbox Creative Studio is pure lovely.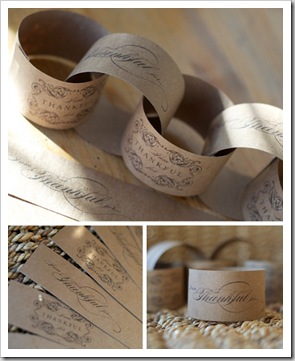 4.  These Thankful Place Cards could sit at each place setting and then put into a jar to be read as a family after the meal.  A great idea shared by Sissyprint!
5. Why not "deck the halls" with gratitude first with this Leaf Thanksgiving Garland from Simply Modern Mom.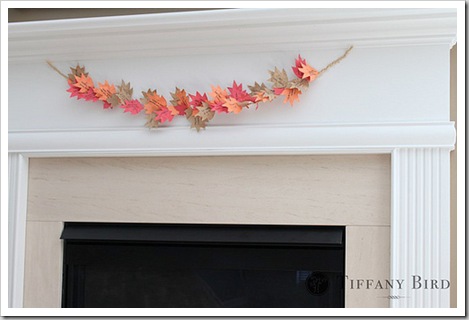 What words describe YOUR thankfulness this Thanksgiving?