Christmas Morning Comes Early
This past week our boys were in their Christmas pajamas early one morning.  They walked out into the family room where the Christmas tree was up and beautifully decorated.  There were presents piled in four large piles for each of them around the tree.  The fire was roaring in the background to make a most perfect Christmas morning.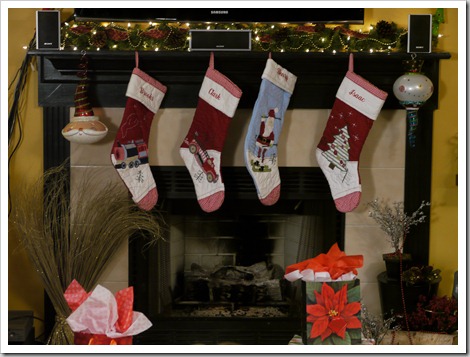 The only thing a bit strange about this picturesque yuletide morning was the black-out curtains in the windows to block the natural light.  Come to think of it, the sound equipment, tripods, video camera, and boom microphone were also not our normal tradition for Christmas either!  Not to mention the fact that we never have anyone doing hair or makeup for the holidays.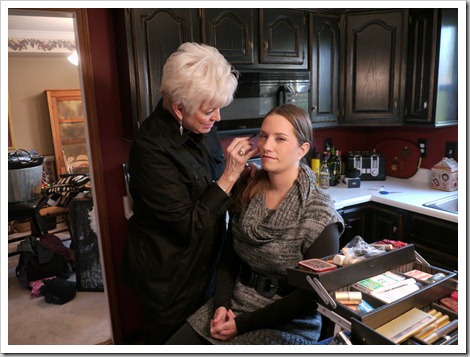 Of course, we weren't really celebrating Christmas in October, but our family was hired to represent The Christmas Gift & Hobby Show in a local TV commercial!  While shooting a TV commercial is not all fun and games when you are trying to get something specific out of 4 year old boys, we had a great time helping create this spot.  It's amazing how a 30 second TV spot can equal several hours of work, and a small army of specialist.   
My friend Ryan, who I have known since we were kids, works for a production company who represents The Christmas Gift & Hobby Show held at the State Fair Grounds November 9-13th.  They plan to offer "Quadruple Dollar Deals" which is why Ryan thought of using the boys for that purpose.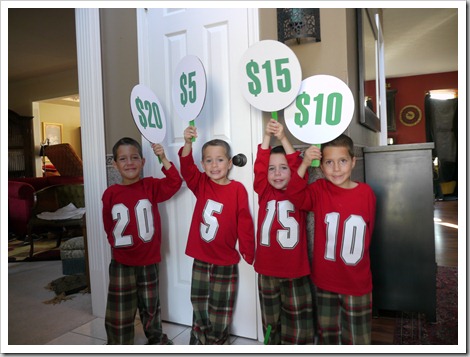 All our effort combined, turned into a 30 second and 15 second TV spots, along with radio spots that will begin airing locally this week.  But…. I have special permission to let you view it early! 
Consider it your early Christmas present!  😉
So what do you think of our little actors?
Follow the The Christmas Gift and Hobby Show on Facebook to see more highlights from our shoot along with bloopers and outtakes!
Hope to see you at the event next week!!!
Special thanks to The Christmas Gift and Hobby Show along with BPS Marketing for allowing our family to have Christmas a little early.  It was such a fun adventure and unique opportunity!