Thankfulness We Can Hold On To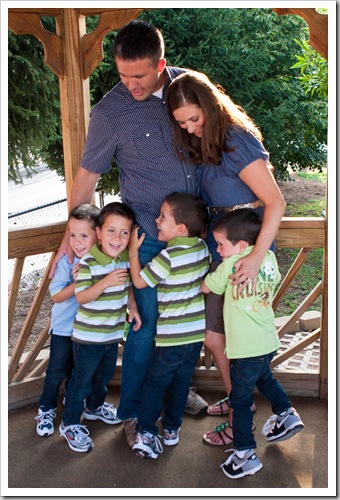 I was brought to tears today by a friend who had to say goodbye to her newborn daughter.  I read her words about saying goodbye to her little frame in her last hours and it shakes me, it breaks my heart, and it forces me to once again give thanks.
We thought we were saying goodbye on Clark's second day of life.  We thought God's plan might have involved us loosing them all. I had visions of severely special needs children, with a lifetime of care required.  We didn't know that He would have this for us. He chose to GIVE instead of take away, and we don't understand why.
But we are again humbled with thankfulness.
We love them differently knowing that we get to hold them in our arms, rather than visiting a gravesite. And we hold them even tighter knowing…
It's a thankfulness we can hold on to.
{Happy Thanksgiving to you ALL!  We are grateful that you continue to follow us on this journey. What a gift we've been given to share!}
(*Picture by the amazingly talented Casey (Moosh In Indy). So Thankful.)