Visiting the Christmas Gift and Hobby Show at the Indiana State Fairgrounds
We had SUCH a fun filled day yesterday at the Christmas Gift and Hobby Show!  We were there for 7 hours yesterday and still didn't cover the entire place!  (Of course we had a few "appearances" and extras as the "Little Spokespeople" that took us away from just shopping!)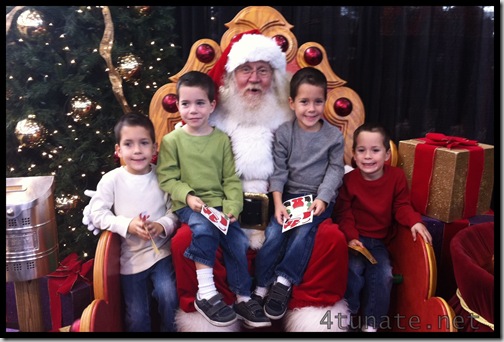 What a great event for the whole family to enjoy!  I was impressed at how many vendors had displays for the kids to interact with: Melissa and Doug kitchens, race tracks, ride on cars, fun holiday displays, and of course SANTA!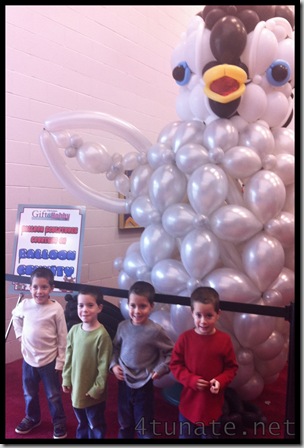 Lots of photo opportunities, and even a card station to send hand decorated pictures to the soldiers overseas.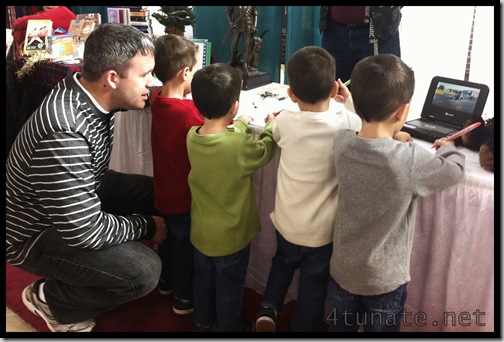 The boys' favorite parts were a fun photo shoot with Santa himself,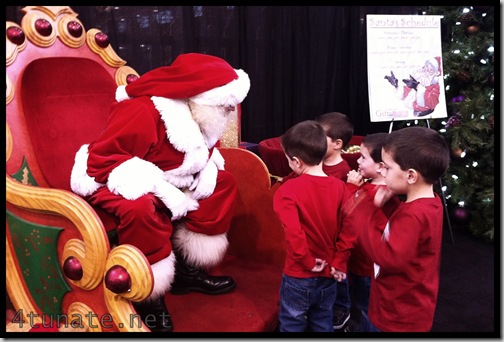 Along with the opportunity to share the stage with the magician in the afternoon.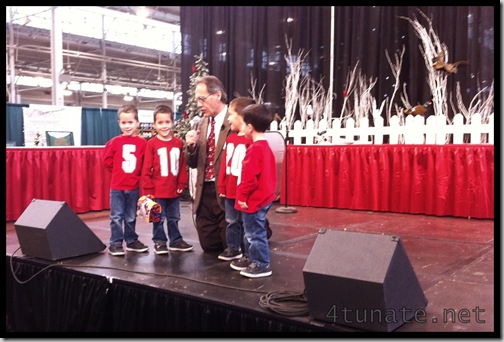 Brad took a video of some of it on his phone.  The video picks up just after Clark told the crowd that he wanted Hershey's Kisses for Christmas. That's my boy! No rehearsals for this "performance", just pure comedy!
Of course, one of the BEST parts has been playing with a new race that we let the boys pick out from one of the booths after all their hard work. They decided it was the new Jurassic Park track, and lined it with dinosaurs and other random animals this morning!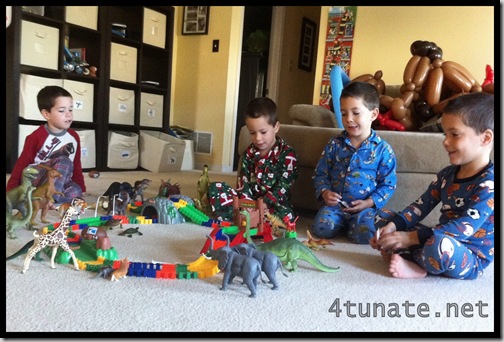 Also, the Christmas Gift and Hobby Show posted the "Outtakes" from our commercial this week on their Facebook Page.  Don't worry we won't mind you laughing WITH us and AT us! 
There's still several days left for you to experience the Christmas Gift and Hobby Show if you're in the area!  It runs through Sunday, and there are $2 off coupons on Christmas Gift and Hobby Show website – but kids under 12 are FREE!