Making Christmas Memories in Downtown Indianapolis
These boys are eating up Christmas this year! It's the perfect age to make lasting memories during this season, and we're trying to do just that!  This weekend we took in some of the downtown Indianapolis highlights including Christmas at the Zoo, the Monument Circle Lights, and several of the Circle City displays.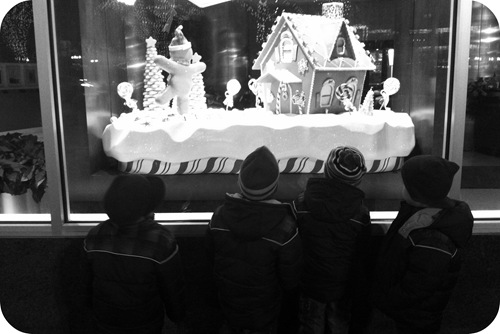 We bundled up and made a night of it! We love our downtown, and at Christmas time there's even more to love.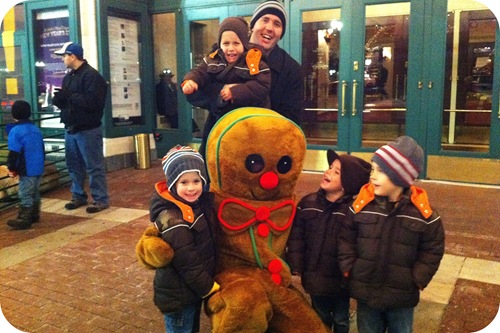 Brooks wanted to run away from the Gingerbread Man, instead of posing for a group picture outside the Hilbert Circle Theatre, but we caught him! What's not to love about a giant cookie??? =)
After running around the Soldier's and Sailor's Monument, checking out the window displays, petting the reindeer, and seeing the life-sized manger scene at the Christ Church Cathedral, we were ready for a nice warm drink!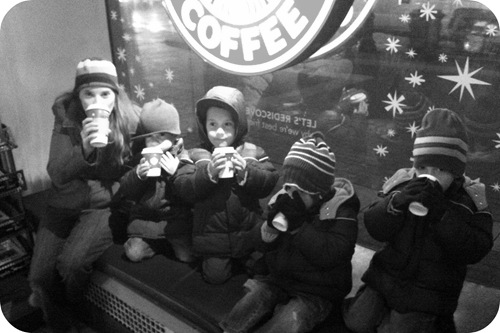 Starbuck's kid-sized hot chocolates for the little men and one to split for the parents certainly hit the spot! Bottom's Up, Boys!
We finished up our night by closing down the zoo. We might have to hit that up again in the next few weeks, because we didn't even begin to see it all! The amazing lights and the reindeer exhibits were the top highlights.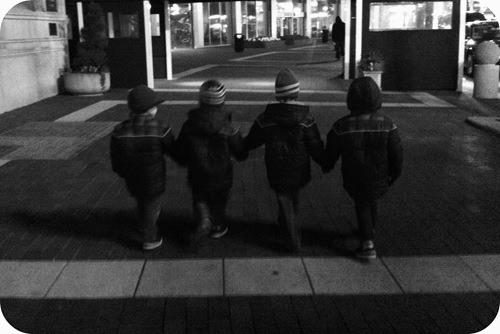 Lights. Warm drinks. Togetherness. Hand holding. Yep, that makes for some pretty great Christmas family memories.
How about YOU? What's YOUR favorite family outing to do at Christmas time?