Simple Hot Mini Deli Sandwiches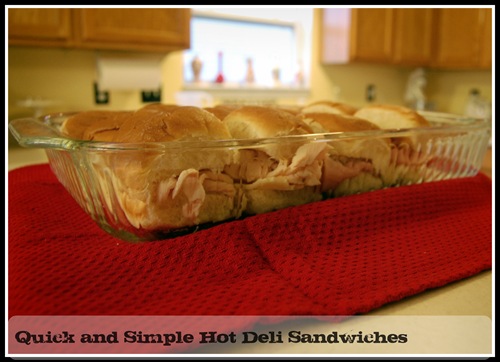 These simple hot deli sandwiches are a family favorite.  It makes for a quick dinner, an appetizer, or you can even make extra and freeze these for fast lunches. We love these for family get-togethers this time of year and they pair wonderfully with a warm bowl of soup.
Every time I'm meal planning Brad suggests these and I always forget just how simple they really are!  There are several variations to this recipe, but this one is easy to remember and beats a plain ole deli sandwich any day!
Simple Hot Mini Deli Sandwiches Recipe:
Ingredients:
1lb. of Your Favorite Deli Meat (I usually do roast beef, ham, or turkey or a combination)

1/2 lb. of Baby Swiss Cheese

12 Dinner Rolls (I use the Sweet Hawaiian Rolls)

1/4 c. Melted Butter

1 T of Poppy Seeds

1 T of Dried Minced Onions

1 T of Dry Mustard

1 T of Worcestershire Sauce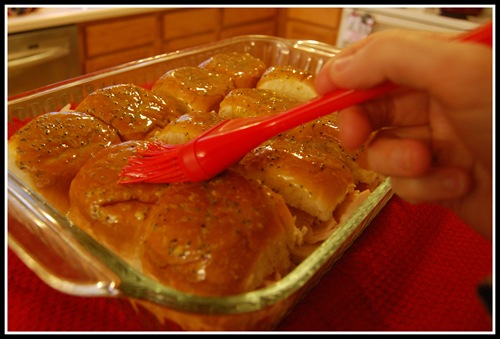 Directions:
Preheat oven to 350 degrees.

Slice dinner rolls in half and place in a 9×13 pan.

Layer deli meat and cheese.

Mix the remaining ingredients into the melted butter.

Brush the butter mixture on the tops of the rolls and cover with foil.

Bake at 350 degrees for approximately 7 minutes.

Remove foil and allow the tops of the rolls to brown for an additional 5-7 minutes in the warm oven.
What's your favorite warm sandwich?