Wow, Seriously? I HAD NO IDEA… {A Husband's Response to the Mom-Guilt Battle}
Read Jen's Fighting the Mom-Guilt Battle Post first if you have not already…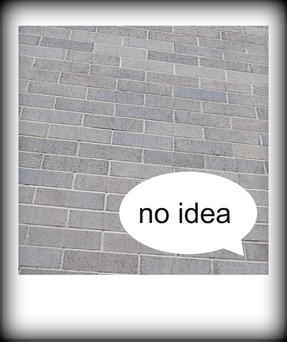 Jen recently wrote a post about her battle with mom-guilt.  I thought it was a vulnerable and truthful look at her struggle in this area.  It helped me to better understand what I already knew was a difficult and ongoing trial for her. 
What blew me away, seriously, left my jaw hanging slack, was reading the comments on that post.  I had no clue that this was such a common and intense struggle for all of you ladies!  This is SO incredibly valuable for me as a husband to know that this is just the way most women are wired, it's not a unique weakness for her. 
I have to tell you though ladies, you are all amazingly good at hiding this from the rest of us and each other.  You all look so put-together when I see you.
I really felt compelled to share something with all of you in light of this new revelation to hopefully help you understand your own husband a little better.  Ready for this?  WE ARE NOT LIKE YOU AT ALL!  Most guys never struggle with guilt as a dad and husband the way you all are describing in your comments and in Jen's post.  Yes, we have our own struggles and shortcomings, but we definitely don't struggle the same way with this constant self-critical eye.
So what does that mean to you?  Have you ever had your husband look at you like you are so over-the-top?  Maybe he even just insensitively told you that?  Please don't expect us to understand or sympathize with you naturally.  We don't sympathize with your struggles because God has just created us differently than you. 
When you share this with your husband for the first time and he looks at you like your nuts, don't give up!  He is not trying to offend, but it just seems so crazy to a dude.  We would never think this way and it really strikes us as strange when you do.  It seems so extreme to us. 
Be patient, find ways to share with him that you are not alone in this struggle.  Nearly all women are dealing with this same issue, and you need help from your husband to gain freedom from it!  Acknowledge that its wrong and destructive, but that you want to work as a team to break it with the help of our Almighty God. 
Thanks again ladies, I really believe you have helped Jen by educating her husband.  You have genuinely impacted our marriage for good through your feedback and honesty!
Brad