Advice On Getting a Four Year Old to Quit Sucking His Thumb
Make that 3 four year olds.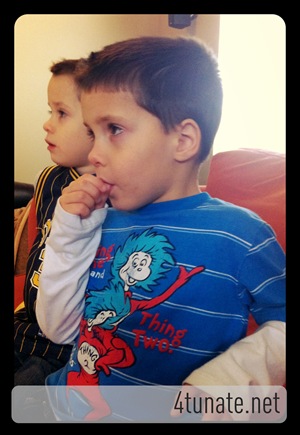 Uno. (Brooks)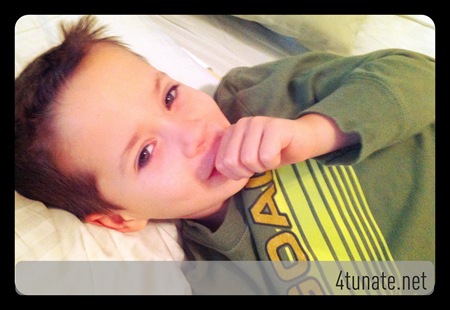 Dos. (Isaac)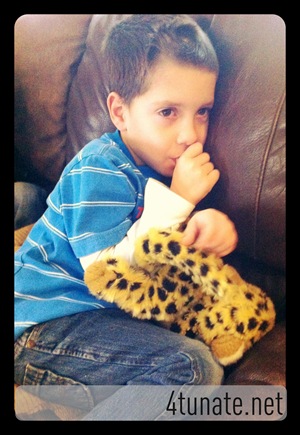 Tres. (Clark)
I know it's thumb sucking is a terrible habit. AND it's terrible to break.  Henry is the only one exempt and he's pretty proud of that fact.
It started back in the day when Brad and I were trying to survive the sleepless nights x4.  We took turns putting pacifiers in all night long with our little preemies, until we looked at each other and decided this was not going to work. We took away the pacifiers cold turkey and never looked back.
Thus, they took matters into their "own hands" and started sucking their thumbs. All but Henry. We were thrilled – build in pacifiers, more sleep, self-soothing, RELIEF!
However, as their five year old birthday lurks just around the corner we know this is a habit we HAVE to break, and cutting off their thumbs isn't exactly socially acceptable. We've pretty much cut it down to just at night time, but whenever they are tired or comfy or whenever Brooks and Clark find a tag on something (shirt, blanket, stuffed animal, do you know how many tags exist in this world???!!!), their instinct is to plop the thumb in their mouth.
Therefore, I'm looking to you, Wise Ones. You've been around this block a time or two, right?  Although they came four at one time, I'm technically still a first time mom, so I need some help. 
How do I get four 4 year olds to ditch the thumb sucking habit?