This Competes With The Zip Line At Super Bowl Village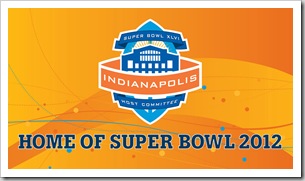 We are so excited to be the host city of the 2012 Super Bowl!  Indianapolis has transformed into a masterpiece and we can't wait to go downtown and take it all in!  There's lots of family-friendly entertainment, and one of the biggest hypes has been the zip line takes off from a 95-foot launch tower, and whizzes 800 feet across the Super Bowl Village on Georgia Street.
Sign me up. Except the pre-sales are sold out and lines will no doubt be long as it's likely to be the biggest attraction of the Super Bowl.
So my boys have an "indoor alternative thriller" with their Colts Pillow Pets. Almost nearly as thrilling and arguably more laughter inducing.
At least we have something to laugh about after our rough season. =)
If you are local – will you be participating in any of the Super Bowl events?
If not – will you be watching at home or attending a party?