Loving You All the More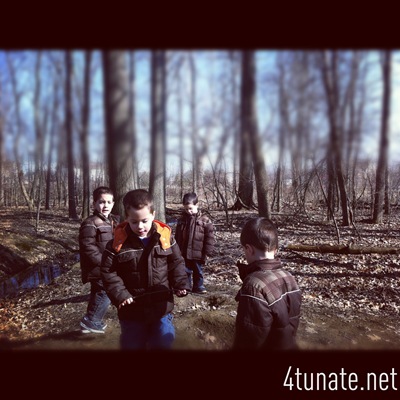 There is promise of spring in the air.
Subtle, but present.
The boys are itching for spring, as am I. We're searching for robins, shoots of green, and life to return to the woods. They are anxious for outdoor exploring, baseball in the backyard, bike rides, and encore camping adventures.  I'm looking forward to warm sun rays, blooming flowers, and opening windows.
As each day brings us closer to a newer season, I become more aware of this new phase we've entered in parenting, as these four grow and flourish. Their independence, confidence, ability to learn, verbalizations never cease to amaze me.
Yet they still remain impressionable, which is both comforting and terrifying at the same time. There is so much I long to teach them while they remain teachable. Often I feel inadequate and overwhelmed, but there is much joy in the invaluable moments that we just live life together.
We may not be able to provide them every opportunity or experience, but they are loved. And they are loved well.
In season and out of season, our love for them grows all the more.