This Motherhood Gig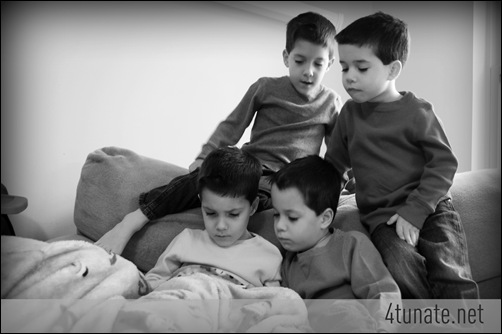 This Motherhood Gig?
It has its ups and downs.
It has it's struggles, battles of wills, humbling moments, mommy guilt, shortcomings revealed, pride, and challenges galore.
But you know what? 
There are some shining moments (sometimes they are mere glimmers) that reveal that this motherhood gig is so worthwhile. The training, the teaching, the discipline, the reminding, the instructing, the exhaustion – it matters.
I've had a few of these incredibly rewarding moments this week – (don't worry we've had our fair share of arguing, disobedience, and complaining to go with), but nonetheless, it has shown me that living out our faith in front of our children matters. 
It totally matters.
The way we pour into our children, and our attempt to lead by example? They really are watching, listening, absorbing, gleaning. 
Please, Moms, don't sell this "Motherhood Gig" short. This isn't your "day job" or an in-between placement. You don't need to be ashamed of wearing your mom badge when someone asks, "So what do you do?"  
Flaunt it. Value your significance, your purpose and your calling. Even when you can't do it all.
Embrace His mercies that are new every morning, and His grace that is sufficient.
And then strap on your boots, and fly the Motherhood flag high. We are in this together. We have an incredible purpose.
Rally, Mamas, Rally!