His Mercies Are New, Every Morning…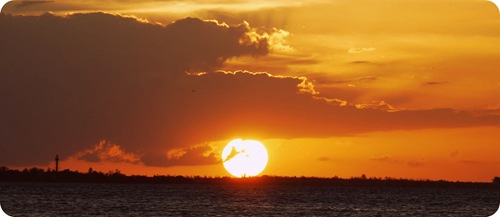 Lamentations 3:22,23 "The steadfast love of the LORD never ceases; his mercies never come to an end; they are new every morning, great is your faithfulness."
It's been 1 year since Brad lost his job due to the economy's hit to commercial site development, God's sovereignty.
One whole year.
Looking back, I can honestly say it's been more blessing than hardship.  Yes, there have been multitudes of uncertainties, and days I haven't trusted the Lord to provide. 
There have been times that I've forgotten to pray about our situation, and days when I've even missed the routine and predictable pattern of a husband working away from home.  There have been days when I've spoken irrationally and allowed my anxiety to taint my words. There have been many days that I've failed to be encouraging to my best friend.
Even now, 365 days later, I struggle with the unknowns of not yet having a fully replaced income.
But you know what? 
God is good.  All the time.  All the time. God is good.
He is faithful. He is trustworthy.  He is present.  He is compassionate. He is glorious. 
His mercies are new, Every. Single. Morning.
I could tell you example after example of how the Lord has provided for us over these last 12 months. He has allowed us to pursue creative avenues, allowed others to encourage us, given us opportunities for us to labor together, and blessed us in ways we do not deserve.
And the opportunity for him to work at home with our 3 year old boys in the room next door?  It's been absolutely priceless. 
***Thank you for your continued love, support, prayers, and encouragement through this journey as we watch, wait, and see what God has in store for our family.*** 
QuatroMama
PS Monday is my birthday, and I'm celebrating here on the blog with a really great giveaway you won't want to miss!  See you on the flip side of 30!