Fighting the Mom-Guilt Battle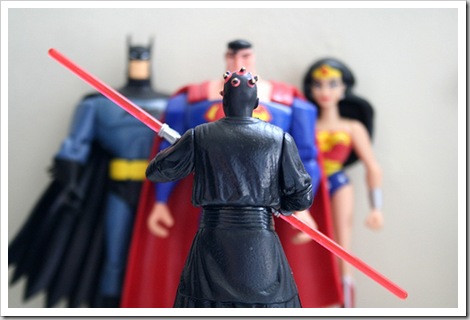 I am so so grateful to be able to stay home with our boys for this stage in life.  It's a dream come true, it's an enormous privilege, and something I don't want to take for granted. It's a sacrifice that has paid itself off in ways that I could never put a monetary value to… I know there are so many of you would LOVE the opportunity to stay home with your little ones. I love my life – this home, these boys, even the craziness.
BUT it's not always rainbows, puppy dogs, and roses.
There are days when I'm just a plain ole mess.
Days when I'm buried in laundry, desperately need a shower, boys that need bathed as well, a dirty kitchen floor, a grocery list that needs made, a dishwasher that needs unloaded, and no plans for dinner.  I have an inbox full of messages that need a response, commitments that need fulfilled, and other business responsibilities that need my attention. There are more days than I'd like to admit that I've got very little to show for my day.
There are too many days that I don't cherish the moment that surrounds me to love on my boys while they are little.  Instead I get lost in a list that's not checked off, and overwhelmed with the chaos.
There are times that I find myself getting frustrated with them just being BOYS.  Boys are messy, loud, rowdy, and filled with energy.  Instead of embracing it and the way that God created them differently than girls, I too often get frustrated in their messes, their breaking of something of little value, or their crazy charades.
I'm ashamed to say it, but perhaps I'm not alone in this journey.
I go to bed with regrets, and asking forgiveness to a man I feel I so often let down.  He surrounds me with his embrace, and offers words of reassurance and encouragement.  He tells me what a great mom I am, and I shrug it off.
I can't believe him, because my standard that I've put on myself hasn't been met.  Instead I feel guilty and disappointed. Discouraged.
It's an ugly thing, this mom-guilt.  It robs me of joy, it whispers non-truths, it steals my courage.
Maybe the mom-guilt that haunts you is different – maybe it's that you wish you could be home but need to work, perhaps it's that you can't be the mom that you pictured yourself being, or you can't provide the things that you feel would make your family happier.
So How Can We Navigate Through This Mom-Guilt Battle Together? 
1. We have to separate the non-truths from the truth. 
Philippians 4:8,9  "Finally, brothers and sisters, whatever is true, whatever is noble, whatever is right, whatever is pure, whatever is lovely, whatever is admirable—if anything is excellent or praiseworthy—think about such things.  Whatever you have learned or received or heard from me, or seen in me—put it into practice. And the God of peace will be with you."
2. We have to embrace our situation with grace, gratitude, and joy.
Philippians 4: 4-6 "Rejoice in the Lord always. I will say it again: Rejoice!  Let your gentleness be evident to all. The Lord is near. Do not be anxious about anything, but in every situation, by prayer and petition, with thanksgiving, present your requests to God."
3. We have to turn to Christ and His Word in our weakness, rather than our own strength.
2 Corinthians 12:9,10 "But he said to me, "My grace is sufficient for you, for my power is made perfect in weakness." Therefore I will boast all the more gladly about my weaknesses, so that Christ's power may rest on me. That is why, for Christ's sake, I delight in weaknesses, in insults, in hardships, in persecutions, in difficulties. For when I am weak, then I am strong."
4. We have to embrace the grace that Has been extended to us through His sacrifice.
Romans 8:1-3a "Therefore, there is now no condemnation for those who are in Christ Jesus, because through Christ Jesus the law of the Spirit who gives life has set you free from the law of sin and death. For what the law was powerless to do because it was weakened by the flesh, God did by sending his own Son in the likeness of sinful flesh to be a sin offering."
So here I am "boasting in my weakness". I hope in my weakness I can somehow encourage a few of you.  You are not alone in this mom-guilt battle.  Keep fighting, keep hitting the restart button, keep asking for forgiveness, keep growing, keep preaching truth to yourself.
Let's encourage one another in this battle today!
** Be sure to read my husband's insightful and timely response to this mom-guilt battle. It's a must-read for wives and mothers! **
{Photo Credit: clintjcl via Flickr}