Throwing A Candy Land Themed Birthday Party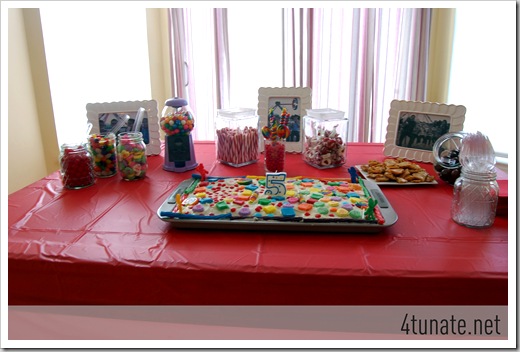 This weekend we celebrated our quadruplet boys 5th birthday with an ultimate Sugar Fest!  We threw a Candy Land Themed party with sweets and treats. How could one go wrong with old fashioned candies, brownies, cakes, and cookies?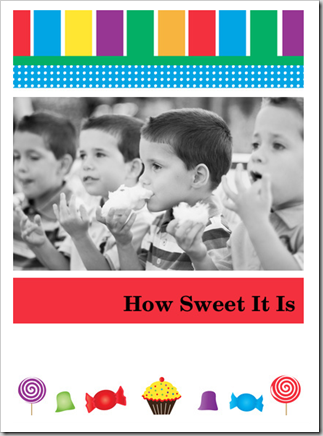 I went the simple route with invitations, and sent this one via Pingg.com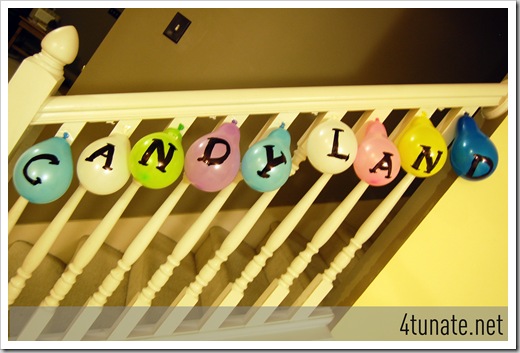 The boys were so excited about all the decorations and getting to help decorate their cake.
It turned out even better than I expected, and they LOVED having a part in their party preparations. The Candy Land Cake was a vanilla spice sheet cake with cream cheese frosting topped with a variety of assorted candies – Now & Laters, Conversation Hearts, Rainbow Twizzlers, Rainbow Lollipops, Red Hots, and Candy Dots. (Yes, the superhero and basketball attire is par for the course most mornings.)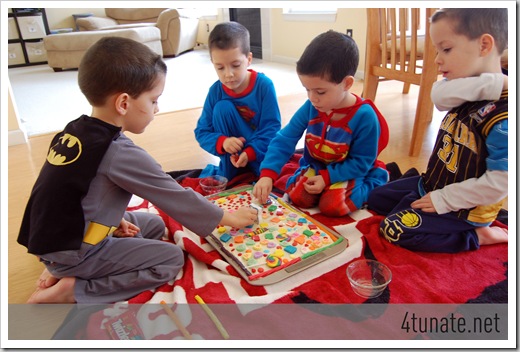 I also loved how these Lollipop Cookies turned out.  It's a simple sugar cookie dough rolled and cut out into circles, baked and immediately sprinkled, and then decorated with a swirl of icing.  The lollipop outside is a colored paper plate with a cookie pop stick hot glued to the back.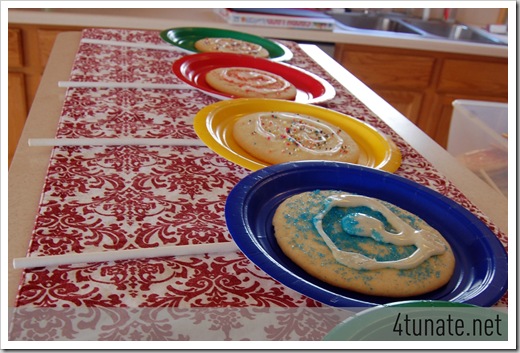 The table was so fun to decorate and set up with a variety of old fashioned candies: cinnamon sticks, sour cherry balls, gumballs, malt balls, jelly beans, peanut brittle, lollipops, brownies, angel food cake, and taffy. (I found a lot of these treats at Cracker Barrel.)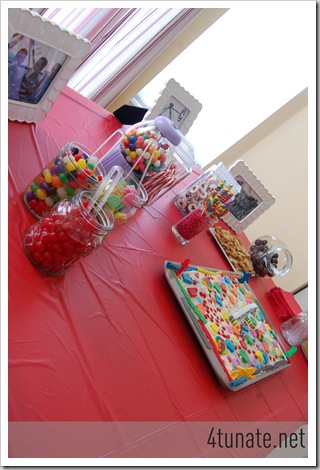 Seriously, have you seen a more colorful and fun cake ever in your life?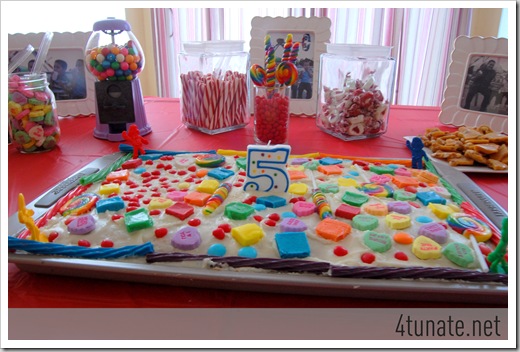 Blowing out the "5" candle together…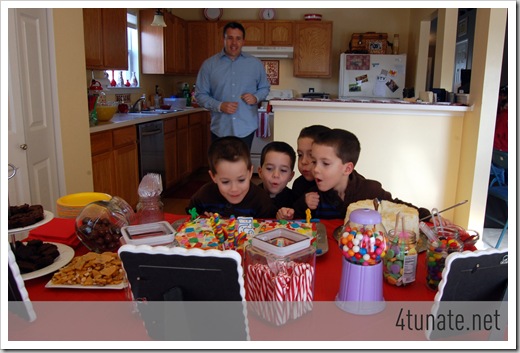 It had been 3 years since we've thrown a birthday party for the boys, so it was fun to have a house full of family and friends to help us celebrate.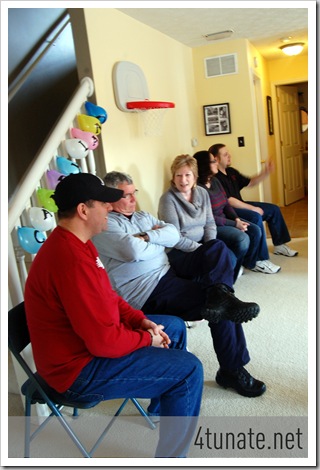 One of my sweet friends, Kate, happened to be in town from Ohio with her sweet baby, Desmond.  Y'all, I have NEVER seen a more content and happy baby in my life.  I couldn't get enough of him (or his mama)!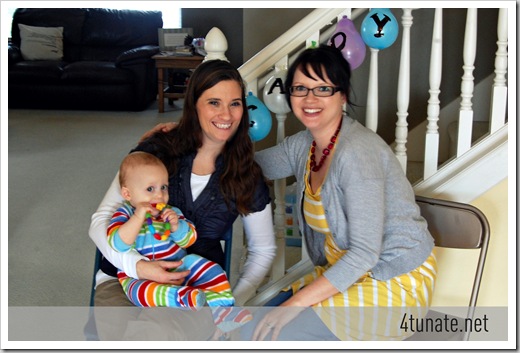 And our neighbor Scot, who was also celebrating his birthday just returned for a 2 week military R&R from the Middle East.  The boys look up to him so much as their "real-life superhero". Thank you so much for your service to our country, Scot, we are praying for your continued safety!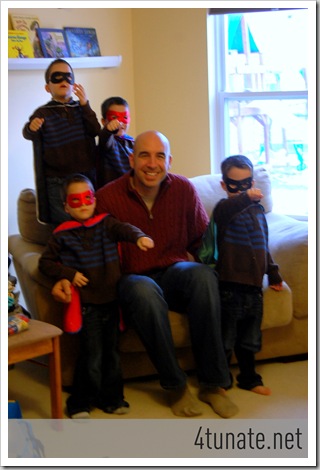 The present opening was massive chaos, and over the top! Thank you sweet friends and family for your generosity and for loving on our boys!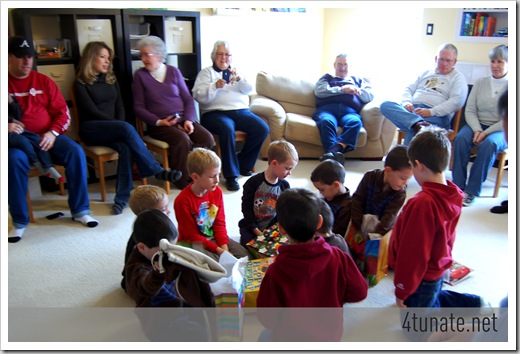 11 Boys swarming around the boy toys. LOVED IT!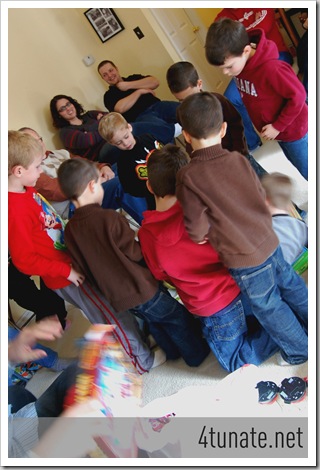 And the birthday party aftermath. Tons of great new entertainment and wonderful 5th birthday memories!