The Historic Last Day of Winter 2012
This week summer spring began.  Usually in Indiana, the changing of guard from winter to spring goes pretty much unnoticed.  However, this year we celebrated the last day of winter in the Spiderman sprinkler*. {Thanks Aunt Kristy and Uncle Ryan!}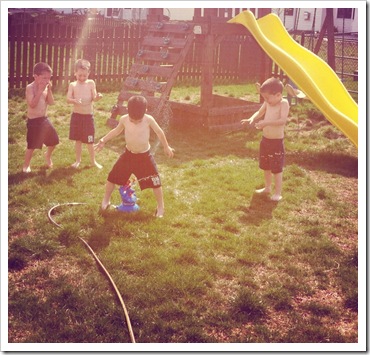 It was 83. It was historic. I can just imagine them telling their own kids one day about a day they spent the sprinkler with their brothers in March.
I love thinking about the things they might look back on fondly and hope they have an endless supply of "remember whens" to share with their own children someday.
How have you been spending these first days of spring?
*Amazon affiliate link