Four Future IU Candy Stripers?

Kentucky Wildcats are partying as National Champions, but IU Basketball is in my blood.  I grew up watching the candy striped warm-up pants on our Zenith color television waving my pom poms in front of the screen (much to my dad and brothers' annoyance), and reciting player names since I could talk.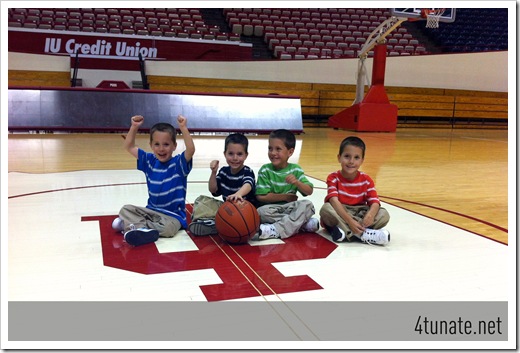 This weekend our family found ourselves in the right place at the right time, and we were able to experience Assembly Hall in rare form – empty and in giant play ground for our little NCAA hopefuls. 😉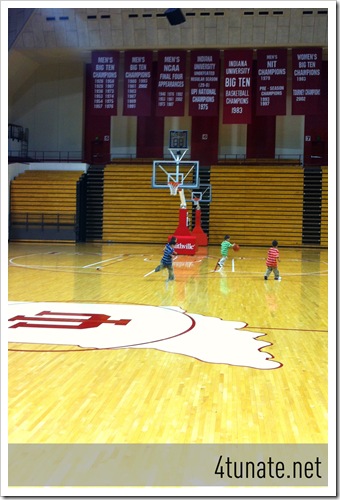 Although we live in a house divided:  3 for Purdue (Brad, Henry, and Isaac) and 3 for IU (me, Clark, and Brooks), everyone was enthusiastic about being courtside and shooting some hoops in this historic arena. (We ALL agree on cheering for Butler!)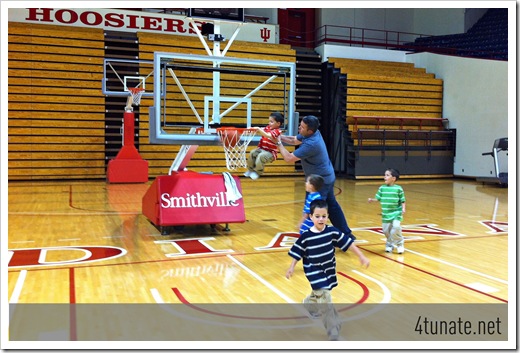 They were putting on a dunking clinic, Cody Zeller style.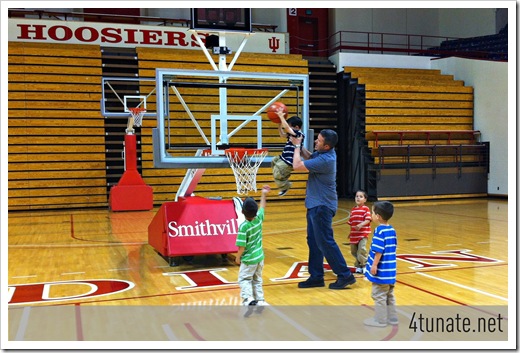 Can you envision the striped shirts being replaced with striped pants and warm up shirts in about 13 years? 
What team have YOU grown up cheering for?