Mourning with Those Who Mourn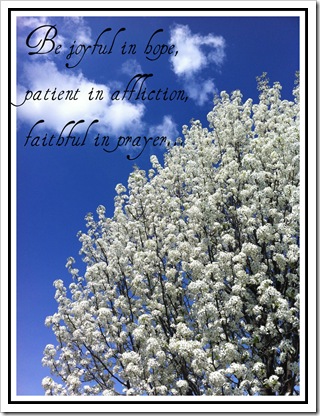 It's been a full week, and there are several things on my heart that I would love to blog about, but this one is the heaviest. It's not easy to write, it's not easy to communicate, and it's certainly not easy to live out.
As a mom of quadruplets, I've come in contact and gotten to know lots of other moms of multiples, and others enduring high-risk pregnancies.  The internet has enabled so many of us to find one another, connect, and share the joys and challenges of parenting. In the same manner, it hits us incredibly hard when a fellow mama has to say goodbye to baby born too soon. It consumes our hearts when she has to say goodbye to another sweet girl just days later.
Suffering is a guarantee in this world. Each of us will continue to encounter grief, death, and unexplainable sorrow.  It's too difficult to comprehend, however it's a reality of this life.
"The fact of suffering undoubtedly constitutes the single greatest challenge to the Christian faith, and has been in every generation." –John Stott
God uses such sorrowful tragedy to show Himself faithful to us. He is the only one who can cover us with His sufficiency in a time of weakness.  It points us heavenward and causes us to cling to the cross, yet leaves us with questions that cannot be answered.
Brad and I grieved the loss of our friends' baby just a few weeks ago. Tears flooded our eyes, as we waited to hug our friends in front of the casket of their tiny yet perfect son. Brad turned to me and asked that all familiar question that accompanies loss. "Why?"
Why them? Why were we allowed to bring home four babies, when our friends have waited so long to hold just one?
He gives.
He takes away.
Yet we are to bless His name and His design.
"As long as I live I may never understand why we had to say goodbye to two babies. What I do know is that He sustains. He is still on the throne. And, He loves me more than I will ever have the ability to fathom."  – Mare
In satisfaction and in suffering, regardless of our circumstances, our confidence should be on Christ and His glory.
"Do we find God useful for our circumstances or do we find Him glorious regardless of circumstances?" – David Platt
But what can we do when those around us are suffering?  We can grieve with them. We can pray. We can mourn. We can have hope.
"Be joyful in hope, patient in affliction, faithful in prayer.  Share with God's people who are in need. Practice hospitality.  Bless those who persecute you; bless and do not curse.  Rejoice with those who rejoice; mourn with those who mourn." Romans 12:12-14
Will you take a moment to pray for our friends who are in the midst of this struggle? I'm sure you are facing your own battles and grief, and you are welcome to share those in the comment section so that we can pray for you also.
Praying that you find hope, strength, and courage in the midst of trials, Friends!
*Since this post, I've learned that Mare's third baby has passed away. Please continue to pray for this family and for little Olivia as she continues to have a tremendous fight ahead.