Camping and Hiking at Turkey Run State Park
If you guessed CAMPING on the last post, you were right on!  Nature called, and we answered.  We camped overnight at Turkey Run State Park and had such an enjoyable time together as a family.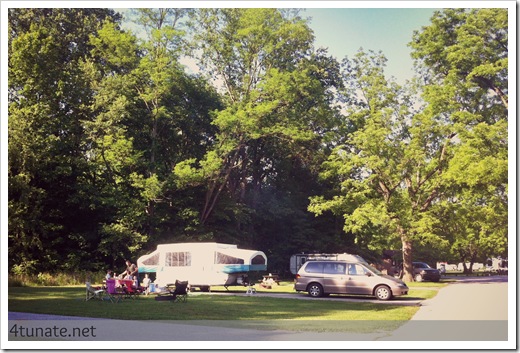 Although I'm more of a "hotel snob", I just can't miss making these unforgettable memories with these men in my life!
And there is something so calming and renewing about being surrounded by creation and the quiet of nature. The boys couldn't love it more – it's their element.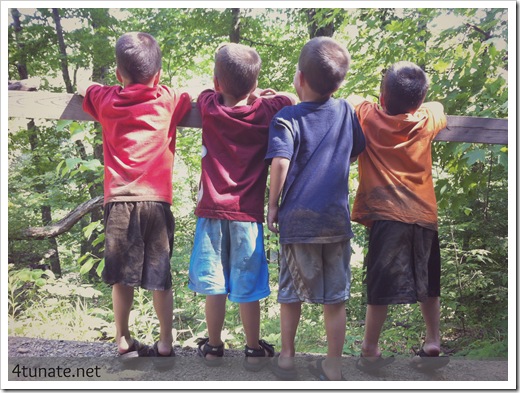 I mean, check out those dirty back sides, and tell me it's not made for boys!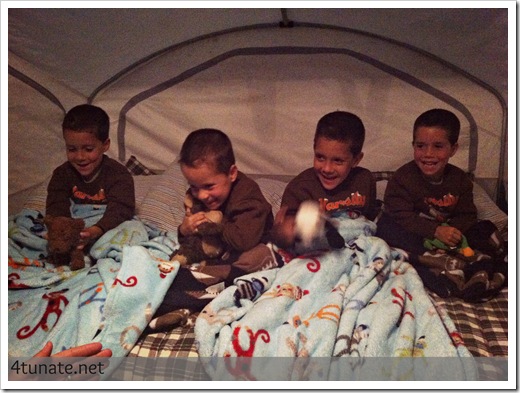 Even the bed time stories are better when camping!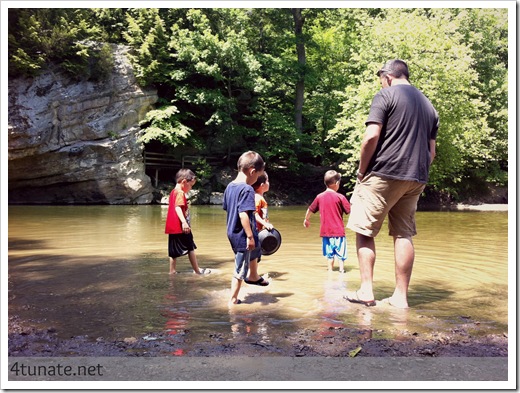 The following day, we hiked and "waded" Sugar Creek.  Wading means getting completely soaked, right? 
The wildlife was plentiful – we spotted hawks, a water snake, a baby snake, several raccoons, a lizard, a frog, and a soft shelled turtle.
There's no better entertainment than the great outdoors!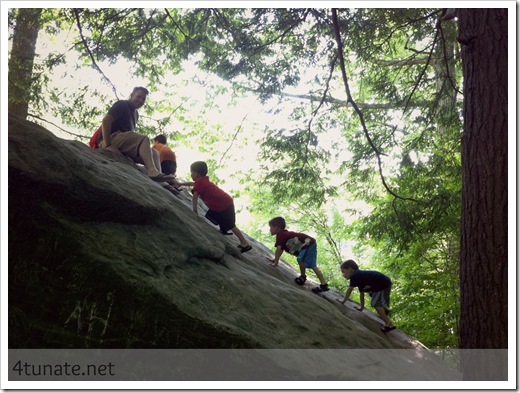 What about you? Do you have great memories of camping?  Where has been your favorite place to camp?