I Would Run 13.1 Miles, And I Would Run 13.1 More
Brad completed his 3rd mini marathon (13.1 miles) over the weekend and we were there to cheer him on the sidelines.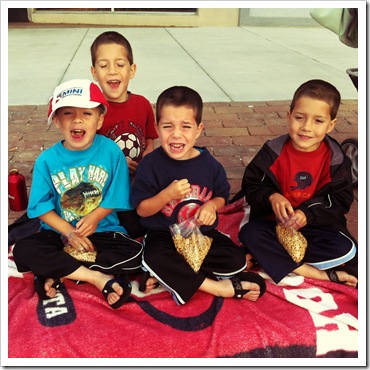 It was such a sweet moment finding him among the thousands of runners and seeing the boys faces and his face light up.  It was a great emotional and mental encouragement to him at the 6 mile mark.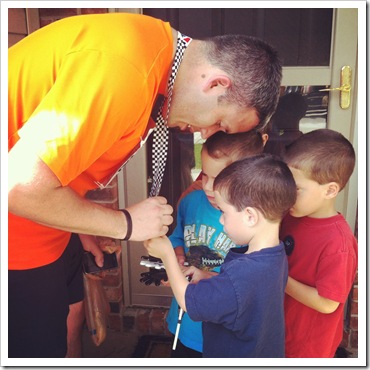 We're so proud of you, Babes. Running for two hours is no small feat. This is only one of many things that you continue to push through and accomplish.
We continue to root you on in all you do!
LOVE Your Five Biggest Fans