Savoring Motherhood
It's so easy to get caught up in the work of motherhood that we forget the joy of mothering, isn't it?
The chaos, the distractions, the immediate, the emergencies, the noise, the load…
There are fires to be put out, check lists to cross, tasks that need attention.
Hurry. Frazzle. Rush.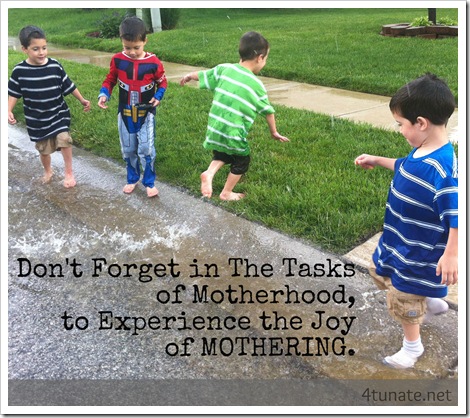 And in the bustle and the busy, we miss the very thing that we will someday long for in a way that will make our hearts ache.
It caught me by surprise in the way that life often does last night, as I was making my grocery list. A soft request to read a book that at first felt like an interruption from a more necessary task.  After all, there are six mouths to be fed, right?
Instead I embraced the interruption. I soaked in a moment when four little bodies gathered around mine. This moment I didn't miss, but how many have slipped without me noticing?
The pull of the constant busy forces us to  miss the essentials.
My job as a mother isn't to have the cleanest house, or the laundry caught up, or a feast to boast about, or a job that gives significance.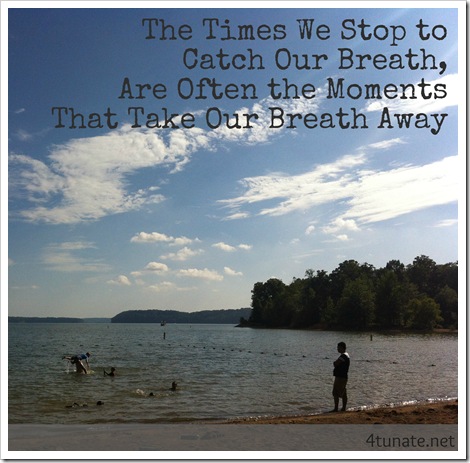 It's here in these moments of catching our breaths, in chasing critters, impromptu splashing in puddles, in listening, comforting, teaching, in loving the way only a mother can.
These are the moments that will not be regretted. These are the moments that time will not always be so generous with.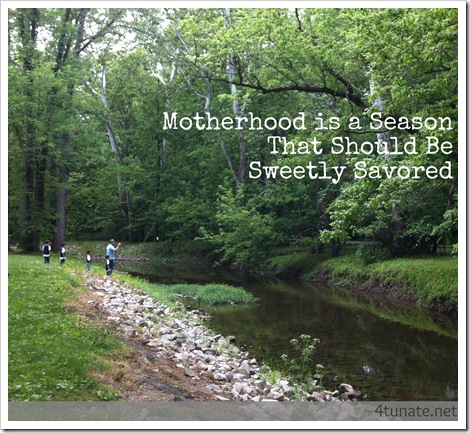 It's here in this season that I need to savor.