Where Would YOU Go On Your 10 Year Anniversary?
Brad and I will celebrate ten years of marriage later this year. TEN, People! Ten with quadruplets – which is really equal more like 25, perhaps even 50! 😉 Marriage is such a gift – one so worth fighting for, working at, forgiving through,  and I'm sure it will be celebrated. Most likely it will be  nothing elaborate but something special.
But just for the sake of dreaming… Let's say there were no obstacles (money, child care, time, etc.) to keep you and your life mate from the trip of your dreams vacation.  Where would you go?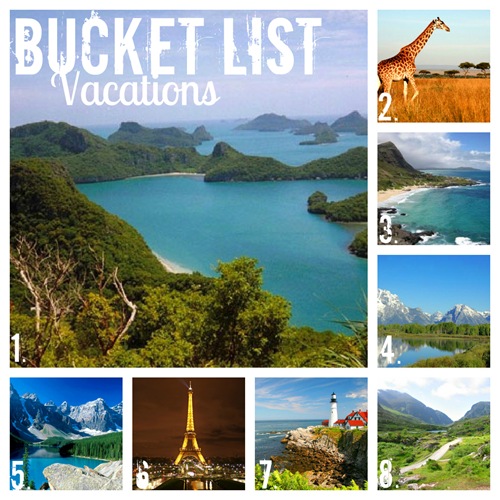 Here's a handful that make my Bucket List for Vacation Destinations:
1. Thailand – A private hut on the beach with a hammock perhaps?
2. Africa – I'd love to experience the African Plains, Lake Victoria, the people
3. Hawaii – What could there possibly be NOT to love in paradise?
4. Grand Teton National Park – I'm sure the pictures do not do it justice, but they still take my breath away
5. The Canadian Rockies – Oh Canada!  You do mountains like nobody's business.
6. Paris – I studied French for 4 years in high school and 2 years in collage, so I'd love to experience France someday.
7. The East Coast – I'd love to eat crab until I'm blue in the face, see the history, and take in the beauty. 
8. Ireland – Those green mountainsides and accents would do me in.
Brad and I love to travel to explore new things, try new foods, enjoy creation, but we also love doing a lot of nothing.  Our honeymoon was in Key Largo, FL, and it was perfect. The picture above is from our day trip to Miami. The trip was the perfect combination – plenty of relaxation, a little exploring, and we left all responsibilities at home.  Those were the days, eh?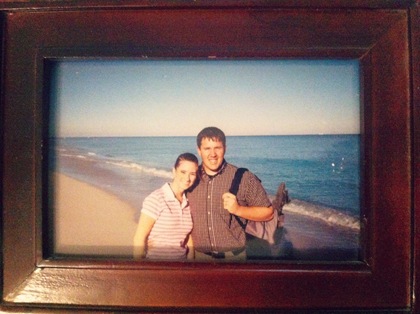 So what's your ideal getaway? Are you a backpacker?  A cruiser? A beach bum?  An international explorer?  What's on your Bucket List of places to experience?