If You Give A Boy A Creek…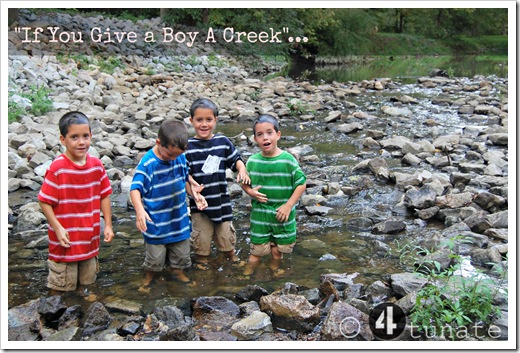 If you give a boy a creek, he'll want a rock to throw in it.
If you give him a rock, he'll throw it and watch it splash.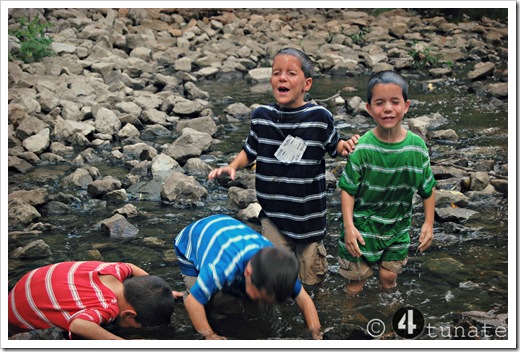 The splash will make him want to feel the water splashing on his toes, and he'll want to dip his feet in the water.
Once his feet feel the cool water, he'll want to submerge himself in it.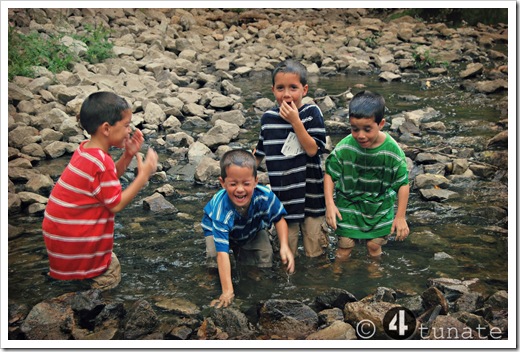 After you return home from wading in the creek, you'll check his pocket before loading the soaked clothes into the washing machine. 
You'll find a rock in his pocket.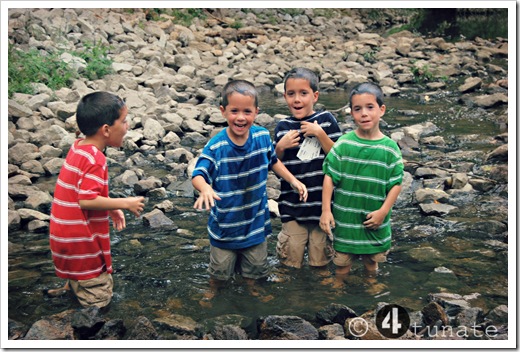 The rock will remind  him of splashing, and he'll ask you for a creek to go with it.
{Based on the book If You Give a Mouse a Cookie  by Laura Numeroff}