In Bizarre Quadruplet News…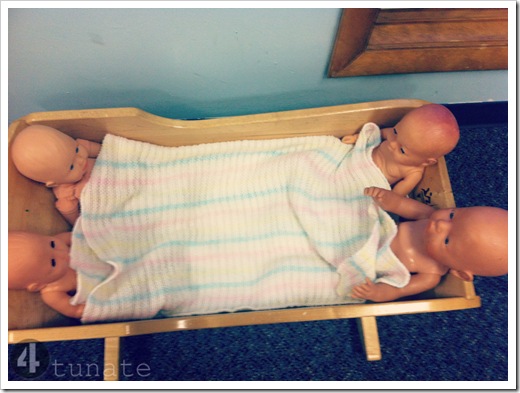 You know you're a mom of quadruplets, when this immediately grabs your attention sitting in the back of your kids' kindergarten room (which is also used as a church preschool room).
I mean, really, what are the odds?  A tad creepy, but all out hilarious. At least the boys aren't the only "multiples" in the class.
In other bizarre quadruplet news…have you seen this circling the interwebs?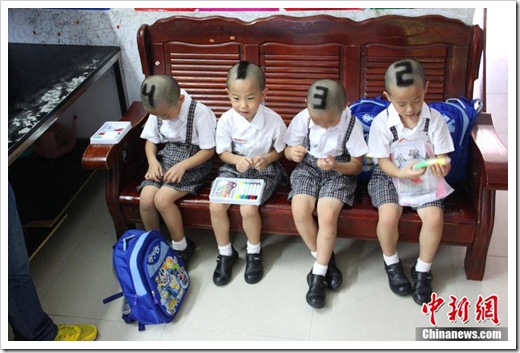 The news reports that the mother of these Chinese quadruplet six year olds, shaved their birth order numbers on their heads to help classmates and their teachers to tell them apart. 
Let's hope the boys' nametags suffice at their part-time Kindergarten program. =)
Here's to a "normal" week, Friends!