Simple Outdoor Adventures for Boys {Day 5}: Nature Scavenger Hunt – Free Printable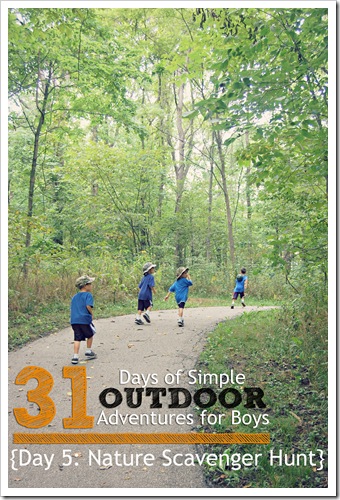 Going on a Nature Scavenger Hunt…
   Supplies:
Walking Shoes
Magnifying Glass (optional)
Field Guide (optional)
Printable List  
Nature scavenger hunts are a great way to enjoy the details of God's creation.  Boys love a good search and challenge!  You never know what you'll find each time. Feel free to print off this Nature Scavenger Hunt List and use it with your little explorers! 
  Nature Scavenger Hunt Printable List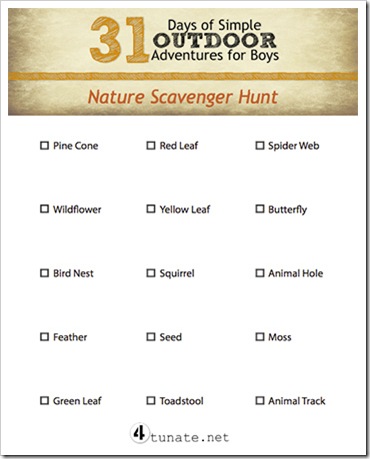 Have you ever tried a Nature Scavenger Hunt?  What did you look for/find?