Simple Outdoor Adventures for Boys {Day 7}: Fly a Kite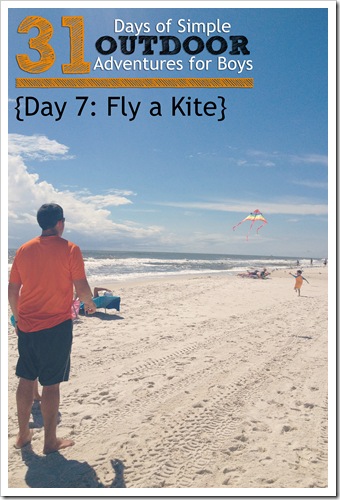 How to Fly a Kite…
   Supplies:
Wind
An Open Area (Field, Beach, etc.)
Kite flying goes best in pairs.  You need a buddy and a windy day for this classic outdoor activity.  Unwind several yards of string. Have one child hold the string and then have another child or yourself hold the kite facing both the person and the wind. Pull tightly on the string, and when given the signal, have your child take off running in the direction of the wind. When the kite catches the air, allow the kite to go higher by releasing more string.
Sing some Mary Poppins "Let's Go Fly a Kite" while you're kiting and enjoy the breeze!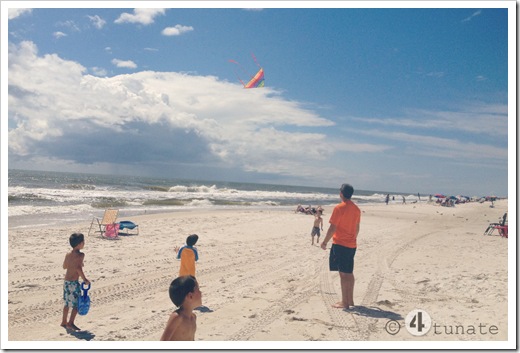 Helpful Tips/Resources:
*Always fly a kite in an open field or beach, away from power lines.
* The best way to learn to fly a kite is by simple trial and error.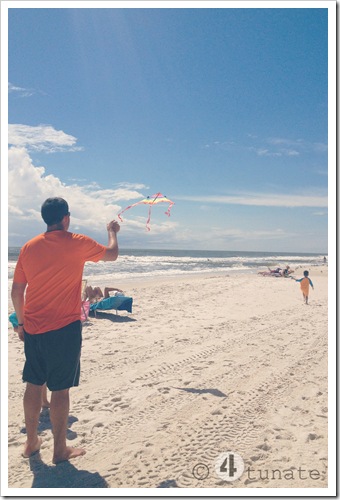 Have you had any luck flying a kite?