Halloween 2012: When Duct Tape And The Dollar Store Collide
Around here we go all out on Halloween Group Costumes.  Something about having quadruplets brings it out…it's a challenge of sorts, a rite of embarrassment, a neighborhood tradition.
First there were our Hallow Weiners in 2007…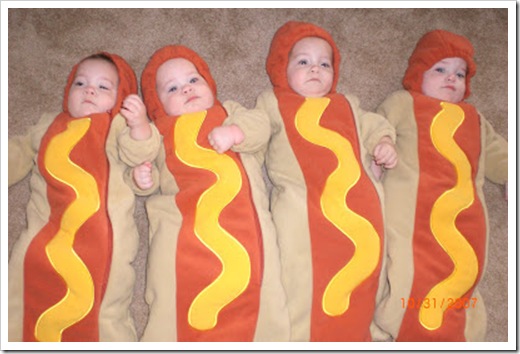 Then we went with the cute herd of giraffes in 2008…
The EPIC Monkeys Jumping on the Bed Costume turned FLOAT in 2009…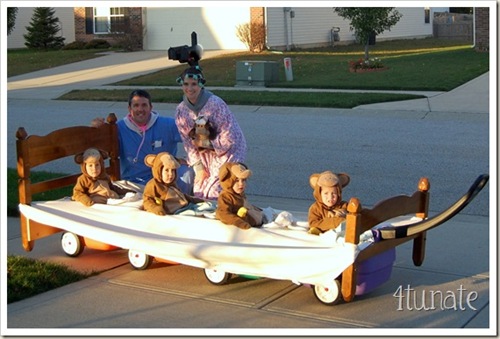 Our Taste of Halloween in 2010…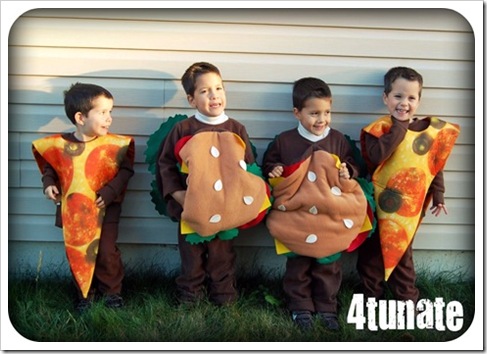 And my all-time favorite Fruit of the Womb Costume in 2011…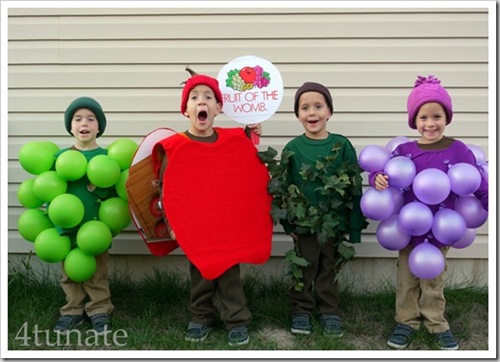 We simply couldn't beat last year. It holds its own history and fame.
However, with the help of The Dollar Tree and several rolls of duct tape, we pulled off this heroic outfit, and the boys couldn't have loved it more. 
My Knight and Shining Armors…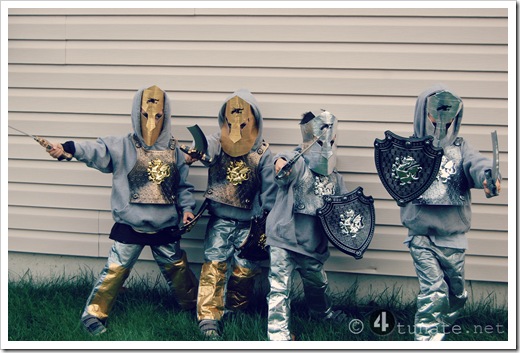 They stared at it all morning. They didn't play with their toys because they were obsessed over it.  They talked about it allllllll day long.  So while it may not win on the cute or embarrassing factor, it won them over completely.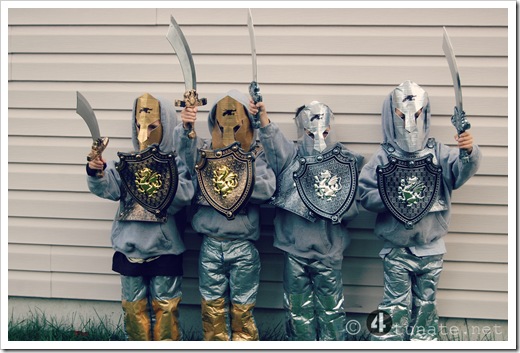 I mean after all, the costume involved SWORDS.  Instant win for 5 year old boys.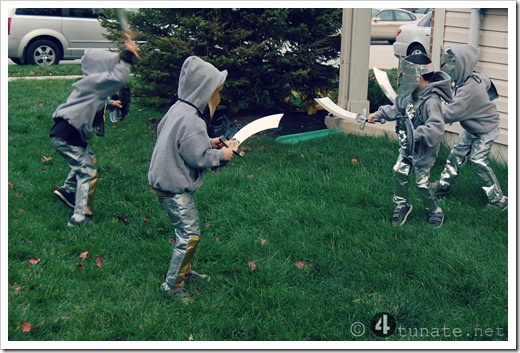 And I must admit, these four Knight and Shining Armors have completely captured my heart.