Simple Outdoor Adventures for Boys {Day 28}: Make a Homemade Sailboat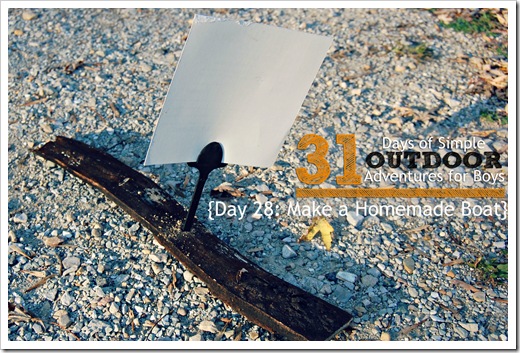 How to Make a Homemade Sail Boat…
   Supplies:
Log or Flat Piece of Wood
Stick
Sail (Leaf or Square Piece of Cardboard)
Body of Water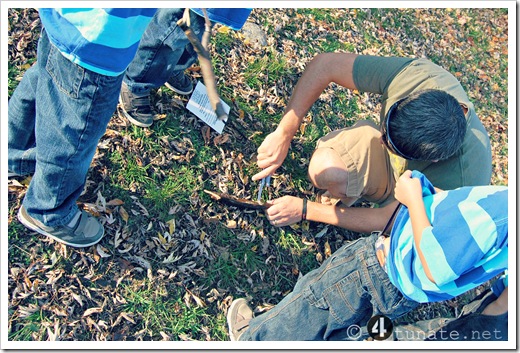 This outdoor adventure was a lesson in simple over complex.  Brad had a master plan in his head for a homemade boat made from string, sticks that were balanced perfectly, and a sail made from a giant leaf.  And while it LOOKED impressive, it didn't sail long before it capsized and sunk.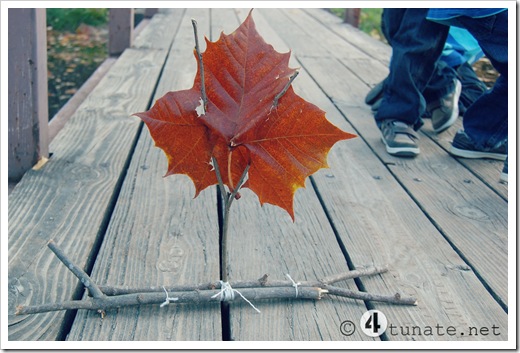 Our second attempt, was a tad more simplistic, made with tree bark and a similar sail.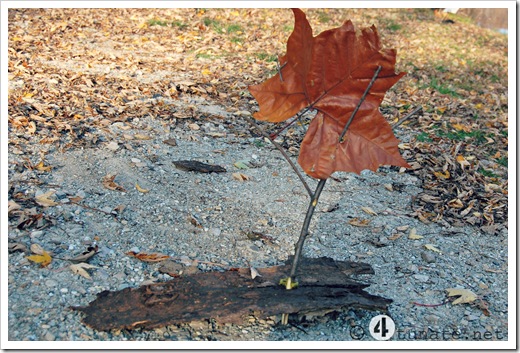 However, our sail proved to be too heavy for the bark, and after a quick float, it too fell over.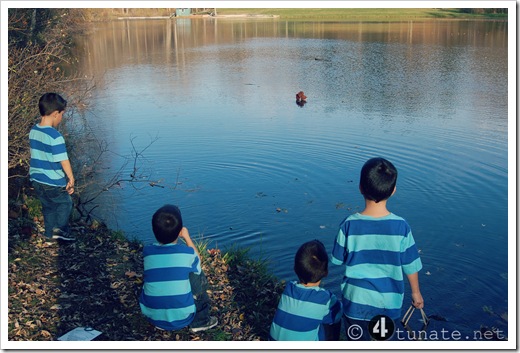 After nearly giving up, we decided to give an even more simpler idea (my own) a try.  ;)  Our third and final attempt was constructed from a log, which we drilled a hole threw with needle-nosed pliers. We placed a stick (a plastic yard post) in the centered hole, and attached a small square of cardboard for the sail.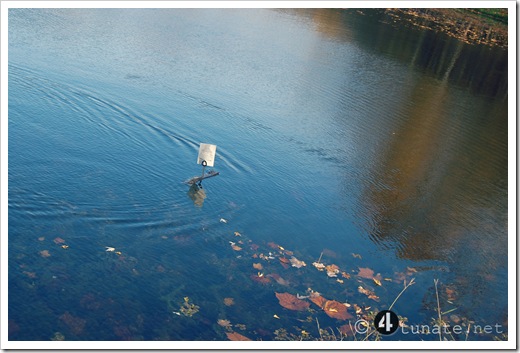 She sailed like a dream across the pond,  proving once again that it doesn't have to be complicated to be functional! =)   
  Helpful Tips/Resources:
* Check your materials to see if they float well first before constructing the entire boat. 😉
* A little wind will go a long way in pushing your homemade boat across the water.
* Making more than one boat and having a race would be another great idea!
Have you ever tried making a homemade sailboat? 
This post is linked at The Better Mom