Little Boys on the Prairie
This week included a little break from school, but not from learning as we visited Conner Prairie, an interactive living history park, and learned about prairie life in 1836.  We just finished reading Little House in the Big Woods, so this was an excellent way to visualize the story better.
We had such a great adventure together.  It was a little chilly outside, but that made us appreciate the wood stoves and fireplaces of the homes and businesses all the more! 
The spring baby animals were a crowd favorite – the sheep, chicks, goats, and cows were roaming the barn and super friendly.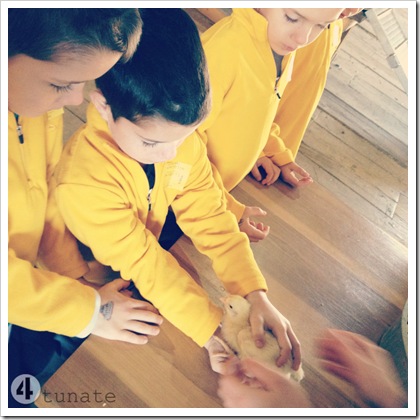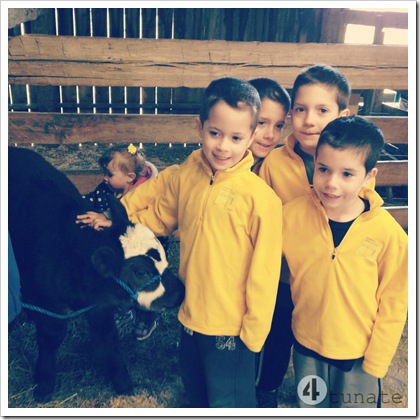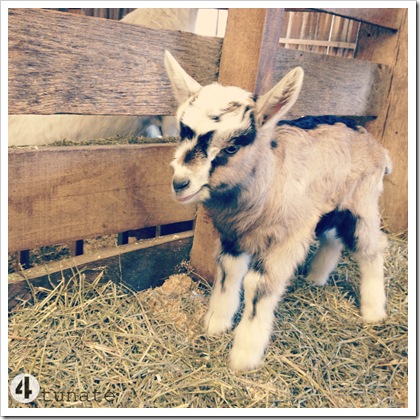 Hello cutest goat I've ever laid eyes on!!!  Come live with us!
Everything is hands on at Conner Prairie.  The workers are acting out everything about life in 1836 from the costumes to their jobs.  The boys got a sampling of how much WORK was required from kids in the 1800's by kneading bread, carrying firewood, sorting beans, milking a cow, letting cows out of the pasture, and sweeping the general store.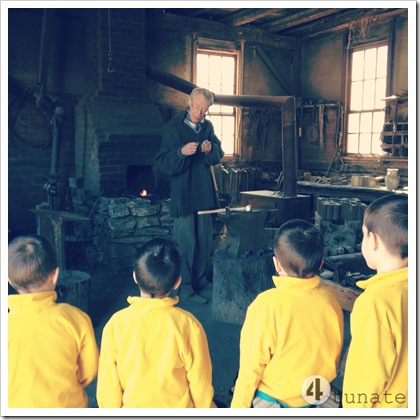 Of course heating metal with fire was instantly intriguing for four boys!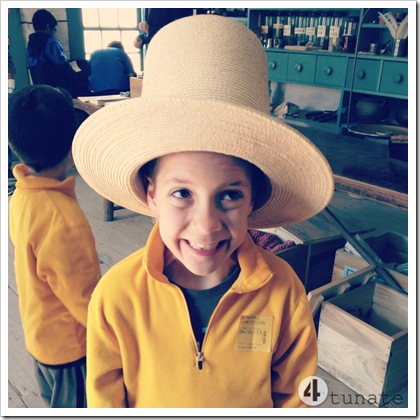 After trying prairie life on for size, we decided to return to the 21st century and its modern conveniences, but we'll be back to visit again soon!