Out of the Suburbs and Onto the Farm
Brad and I are making an effort to not raise "city slickers". We escape our suburb and  immerse ourselves in nature as often as we can manage. We don't live in a concrete jungle; There are corn and soybean fields within a short walking distance of our house. Nevertheless, they blend into our scenery. We pass by them without giving thought to where our food comes from and the people behind the food.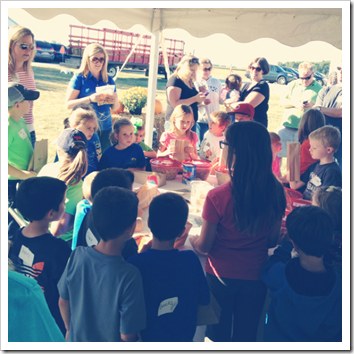 The Indiana Family of Farmers along with 3 farming families hosted us for a bit of a "Farm Crawl" over the weekend, complete with learning more about our food source, a hog roast, hayride, and the all the works. 
They had us at HOG. To say that my boys have a love for anything PIG is putting it mildly.  Their hearts beat wildly for bacon. Enthusiasm Exhibit A: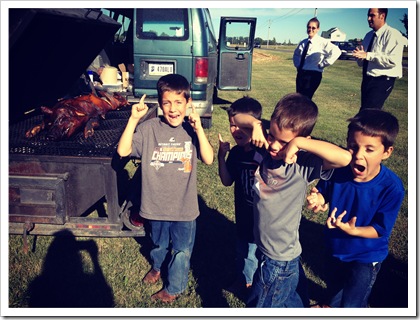 Growing up in Indiana all my life, we have a pride for our farms, but often  fail to grasp the traditions, the family, the heart, and the generations behind the acres of farmland that make up our state.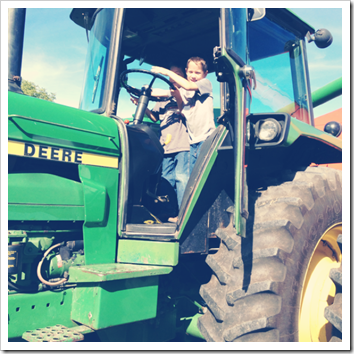 It was truly a hands-on-learning experience for us all, from pretending to drive the combines that cost more than our house, to petting baby calves, to learning about augers and grain bins.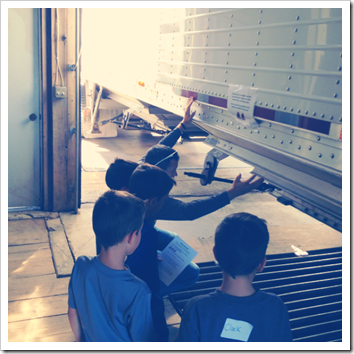 It was a perfect day for cowboy boots and pretending to be country boys.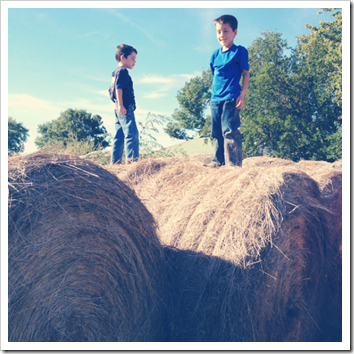 It was a perfect night for roasting s'mores with friends.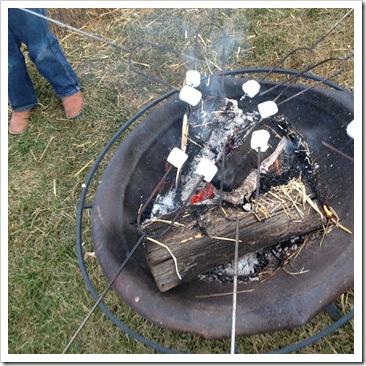 It was a perfect night to take in a sunset like you see only down on the farm.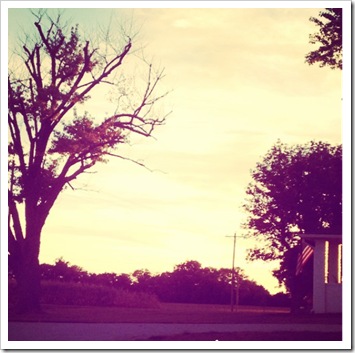 It was the perfect time to be grateful for the hands that work hard on the land, as we head into this harvest season.
Thank you for your generosity in hosting our families and for all you do for us, Farmer Friends!