A Baby Shower Devotion for My Niece Expecting Her First Child…
I had the amazing privilege of giving a short devotion on Sunday for my niece's baby shower.  It was a shower that I will never forget (not only for the tornado warnings, hail, and taking shelter in a small inner office with 30+ people), but because it was a beautiful day to celebrate my niece, Carissa, and this life that will soon be born. Brad encouraged me to share this with you also, and I hope that it can be an encouragement to your heart today.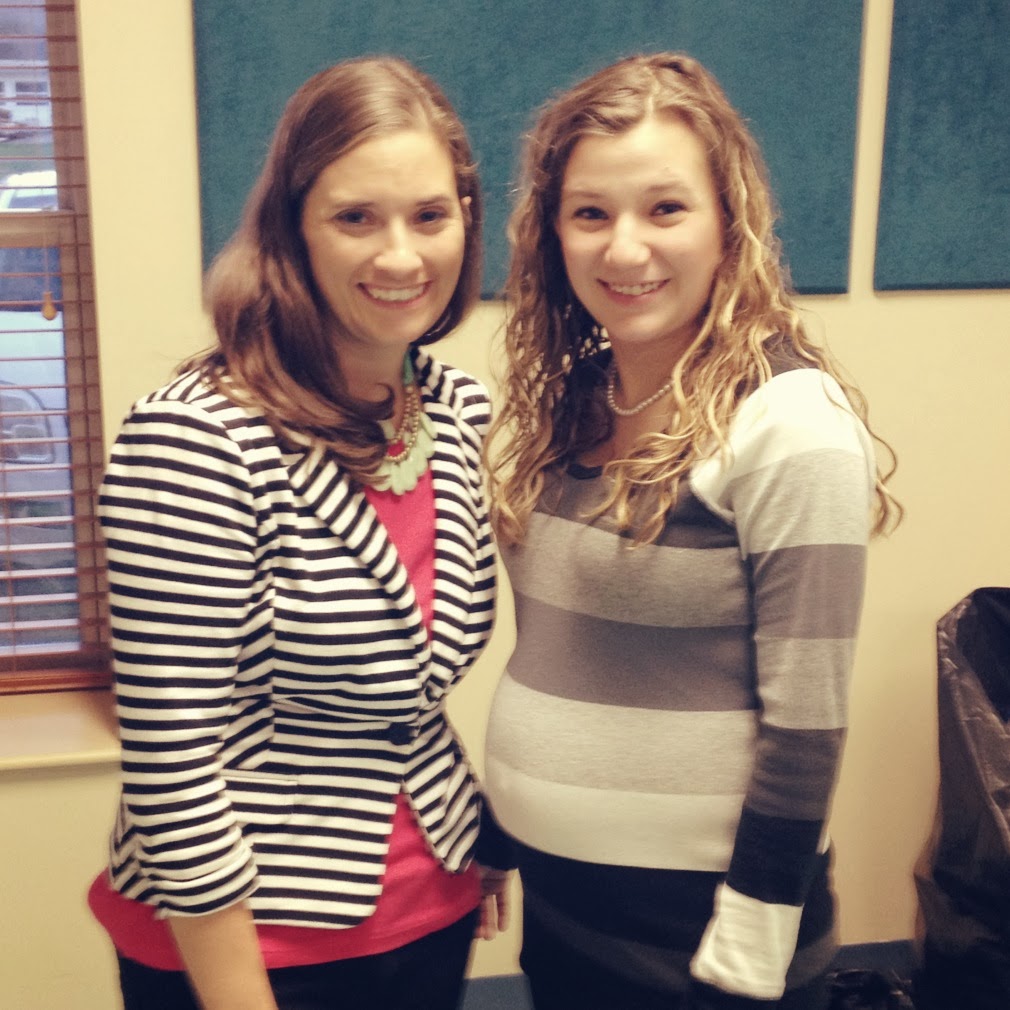 First of all, I'm so honored to be part of this celebration.  Carissa and I had a very close relationship as she grew up, literally in my backyard. Our backyards were adjoining, making it easy to go back and forth between houses daily. I'll never forget the night she was born, and chomping on an entire tray of ice cubes while waiting to get the call to head to the hospital, and wondering why my sister was still breathing so hard as they rolled her down the hall shortly after she was born. Carissa was more of my little sis through middle school up through college. She was always known for her little blond curls and shy but humongous grin, and she was so fun to show off to my friends.
It's hard to believe that that little bouncing girl that used to put up with me making worship dance videos, and playing with her imaginary friend "Shoshee-On-Wood", is now about to become a mother of her own.
I'm certainly not the most experienced or wisest mother in this room full of those who have gathered in this place to celebrate your life, and the life that is about to be born, but I'm grateful to share how motherhood has both humbled and grown me through the last almost 7 years.
It's so funny how we all think that we'll be such a great mom, and do things right, UNTIL motherhood lands in our laps, and we suddenly feel so unqualified, so inadequate, and so unprepared. When I babysat in my early teen years, I thought being a mom would be soooooo much easier than a babysitter, because at least then the kids would obey me, and I wouldn't have to entertain them so much.
I remember early in our marriage thinking "When I'm a mom I'll do this… "I'll never do this…" "My kids will never act like that in public…", etc.
Heh.
Oh how humbling and humiliating the reality of motherhood can be!!!!!
There have been so many times in the course of these last few years, that I've convinced myself that I'M NOT cut out for this job.  Times when a stomach illness hit us all at the exact  same time. Times when I was trying to soothe a crying child not remembering the last time I got more than 2 straight hours of uninterrupted sleep.  Times when someone spilled a full ½ gallon glass bottle of chocolate milk on the kitchen floor that shattered into a million pieces and shot milk all over cabinets, the kitchen floor, and the carpet in two adjoining rooms. Whoever wrote the "Don't cry over spilled milk" quote was obviously a man and childless. There have been plenty of times when I convinced myself that anyone on this earth could do this job better than me.
I think we all struggle more than we want to admit.  We fly the motherhood flag high, and try to be so strong, and look so put together, when we're all figuring this out each new day.  Oh how many nights I've went to bed pulling up the covers of grace that "His mercies are new every morning".
I recently watched a YouTube video about moms who were asked to come in and describe themselves as a mother. The moms naturally focused on their negative attributes. "I have my doubts about my abilities…" "I struggle with my temper…"  "I wish I was more calm…a better listener…confident….more patient."
On the contrast, the kids were videoed about what THEY thought about moms. "She's totally awesome." "She's my heart" "She's my hero" "She's the best".  And instead of remembering all the imperfections, they focused on the simple everyday things that made their mom the best – the way she cuddles, cooks for me, watches movies, goes to church, jumps on the trampoline, takes me to get ice cream, etc…"
I think Motherhood has taught me more than any other thing, how much I cannot do on my own.  I need the grace, forgiveness, mercy, and steadfast love of Jesus for this often overwhelming task of parenting.
However, we too often wallow in our mistakes and shortcomings, instead of embracing the fresh mercies and clean slate offered through our gracious Savior, who is using this time  for our good. I think our critical spirit, mom guilt, and the comparison trap often steals the joy of the gift of motherhood, and thankfulness for the opportunity to invest in a life in such a beautiful way.  We're so defeated by not being a "perfect mother" that we don't realize there's a thousand ways that we can be a "good" mother.
Being a mom isn't a job, or a hobby, or a task.  It's a calling. It's a calling to love well. It's a calling to instruct hearts. It's a calling to be present. It's a calling to give them Jesus, a source of both grace and truth. It's a beautiful labor of love.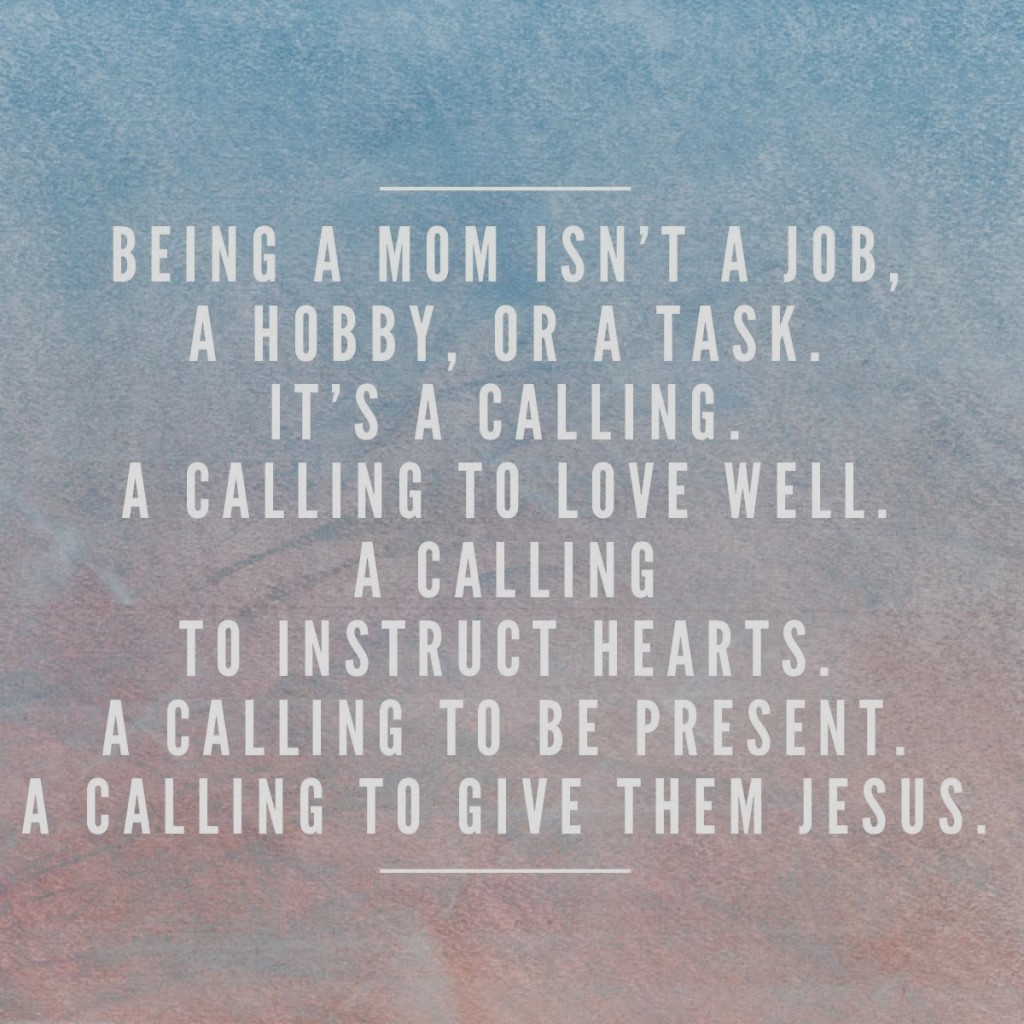 My prayer for you, Carissa, and for all of us in this room (and anyone reading) comes from Ephesians 3:14-21
"For this reason I bow my knees before the Father, from whom every family in heaven and on earth is named, that according to the riches of his glory he may grant you to be strengthened with power through his Spirit in your inner being, so that Christ may dwell in your hearts through faith—that you, being rooted and grounded in love,  may have strength to comprehend with all the saints what is the breadth and length and height and depth, and to know the love of Christ that surpasses knowledge, that you may be filled with all the fullness of God.
Now to him who is able to do far more abundantly than all that we ask or think, according to the power at work within us, to him be glory in the church and in Christ Jesus throughout all generations, forever and ever. Amen."