A Mending Mother's Day Prayer…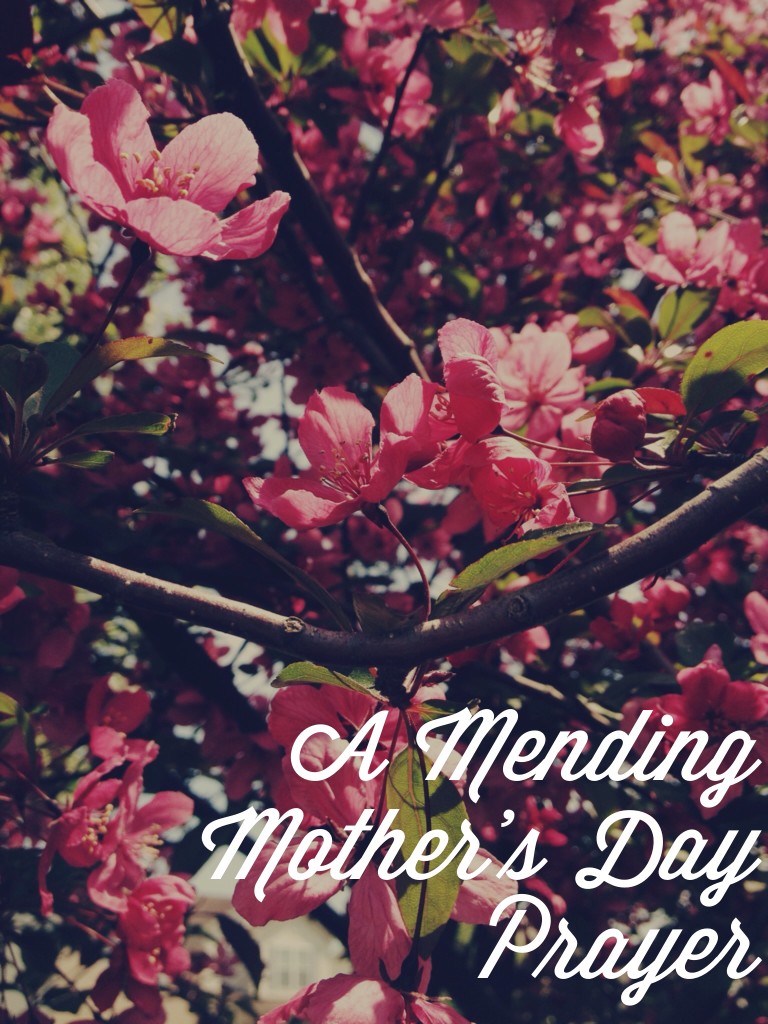 Father God, You know that I've been dreading this date on the calendar.  It's a vivid reminder of that baby that I can't celebrate on this earth, and the loss seems harder to swallow on days like these. I would now be 29 weeks with a significant bump, swollen ankles, busy preparing a nursery, collecting baby items, and all that goes with getting ready to bring another life into the family – but there is nothing that resembles any of this going on inside our home. The only thing that remains are the  frequent reminders of what might have been, and questions of what the purpose in all of it was. I trust that there is a plan you are continuing to orchestrate.
I know you used my pain for Your good even just this week.  Thank you for letting me in on that and showing me Your grace,  and allowing me to be part of something much bigger than myself.
There is beauty in this brokenness and you continue to show us glimpses of it.
Savior, let me focus on your goodness these next few days. You have been faithful, and you have lavished your mercy on us in so many ways.
Give me an overwhelming gratitude for what you have given.
Thank you for the opportunity to be a mama.  It was the desire of my heart, and it was so gracious of You to give this gift of motherhood to me. Thank you for giving me four lives to love on every day on this earth, and for the hope I have of reuniting with a life I've yet to hold.
Allow our story to bring you glory.  Not to us, Lord, but to Your Name. Help us to come along side others who are hurting on this holiday through loss, and pain. May Your love and faithfulness shine brightly in the darkness.
Thank you for Your Son and our salvation. Amen.