The One Where I Play The Trophy Wife of a Race Car Driver…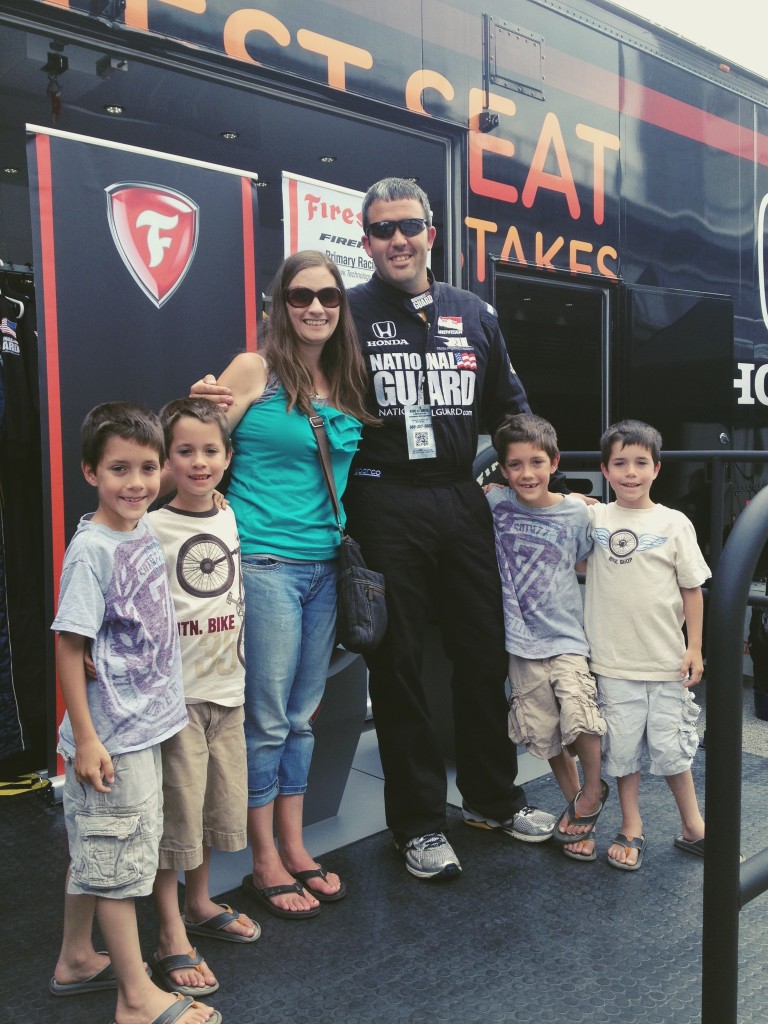 Yesterday I got the closest I'll ever come to being a trophy race car driver's wife. Last week, the boys volunteered at a lemonade stand for a fundraising golf tournament for USAC Racing, and they put the boys names in a raffle for various Indy 500 merchandise.  Brooks name was drawn from hundreds for the 1st prize – 2 laps around the Indianapolis Motor Speedway at speeds of 190mph with the Indy Racing Experience.
Well, thankfully you have to be 18 in order to take this daring ride, so Brooks begrudgingly donated the $500 prize to his daddy.
Naturally, Brad obliged.  A dude's dream come true.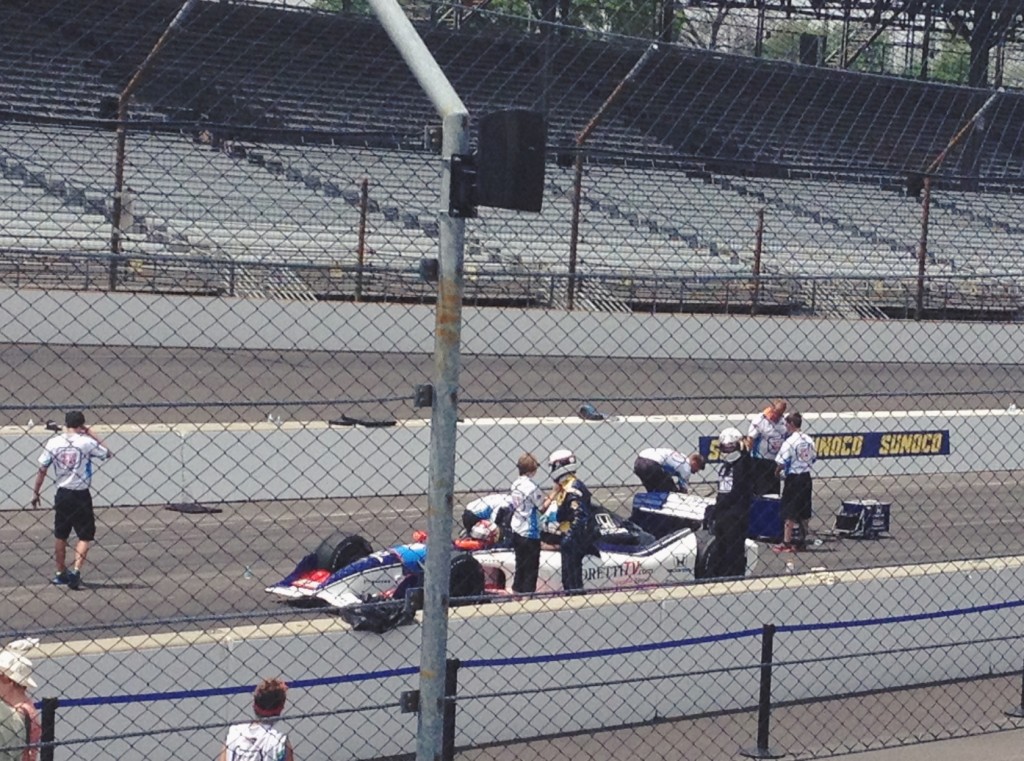 I'm not sure who's heart was racing more around that track – his or mine.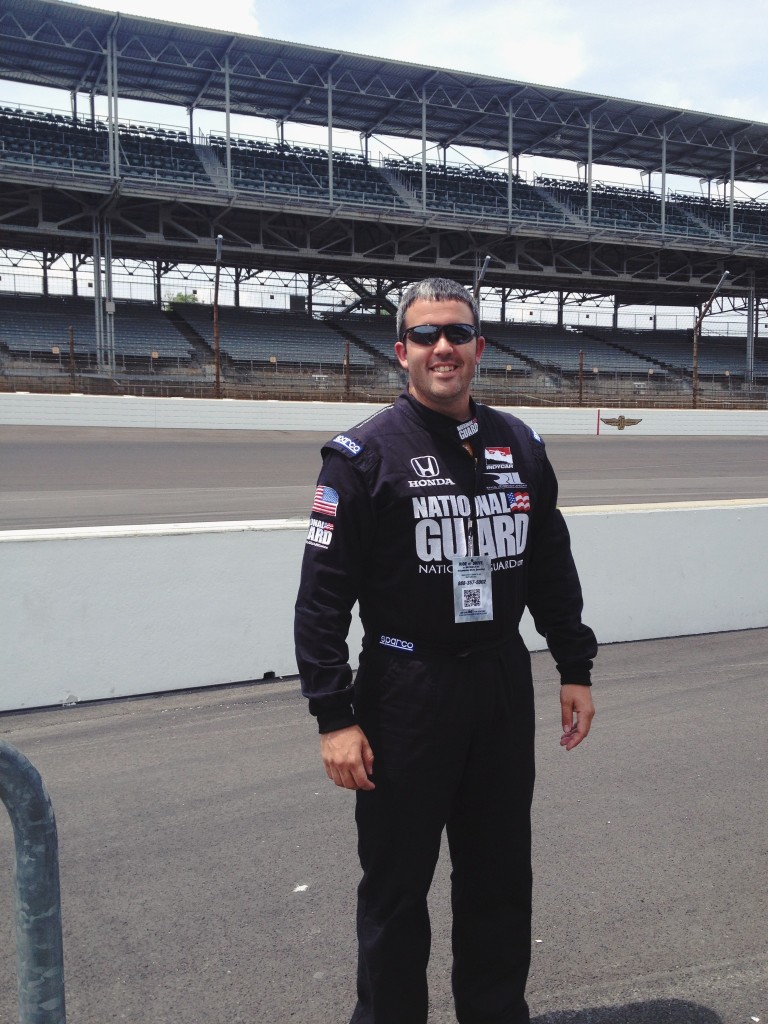 And he looked the part quite well, I have to say.  (Wish he could have brought that racing suit home!)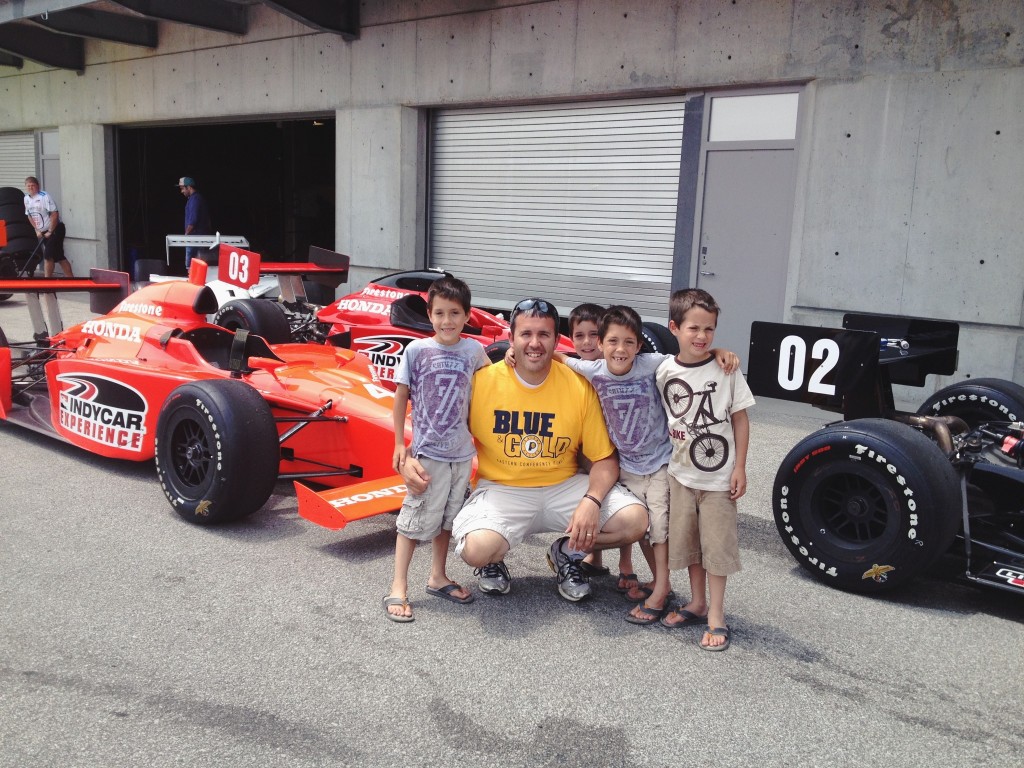 The boys and I had a blast cheering him around the track, and getting to take in the Indianapolis Motor Speedway up close. Our house has been full of sound effects, Indy 500 bike races complete with their own scooter pace car, and lots of Matchbox/Hot Wheels play for the last 48 hours. Of course, Brad loved this experience of a lifetime in the fast lane.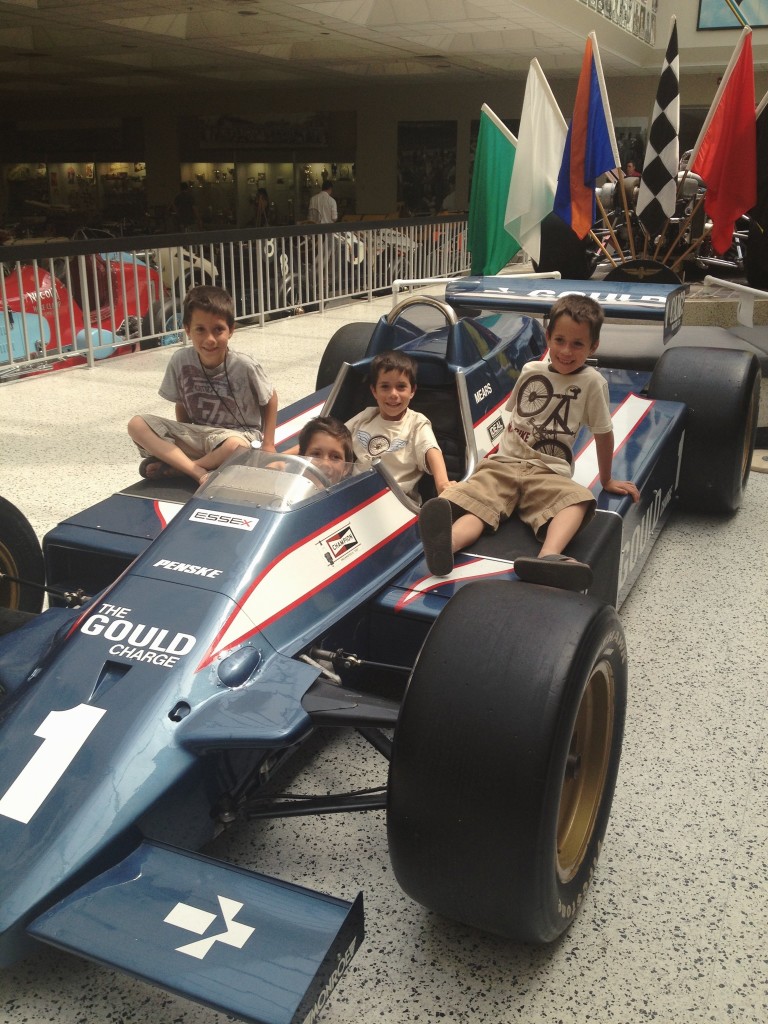 Meanwhile, I'm still waiting on the jewelry to go with my new status as a race car driver/rider's wife. 😉